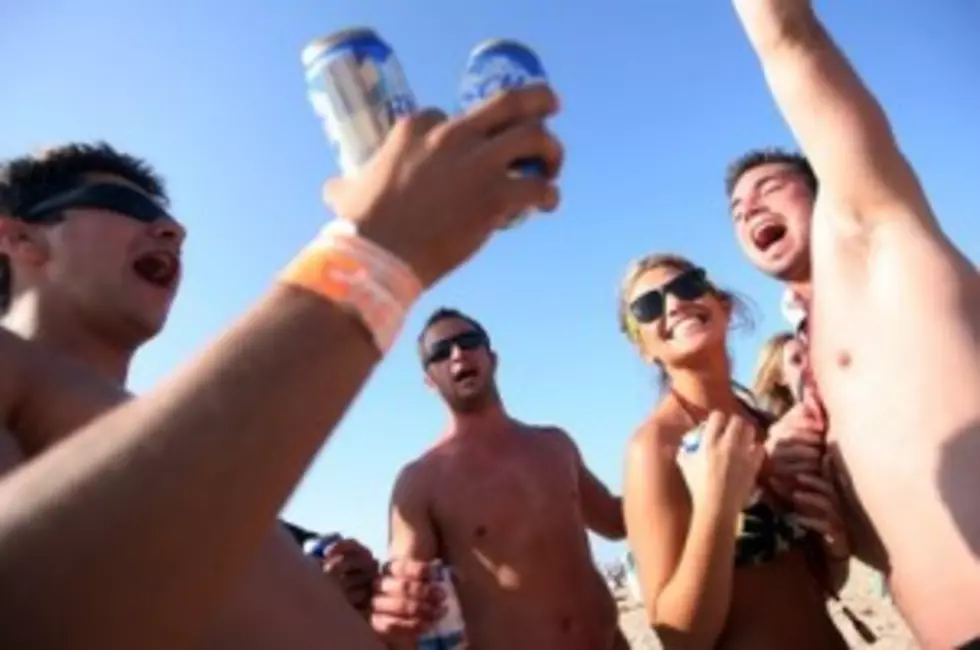 Spring Break Is Almost Here!
It happens every year, a chance for you to party like a rock star for a couple of days.  Leaving school, work, family behind giving you not a care in the world.  Just partying.  Where do you plan on going for spring break? 
You have so many options when it comes to spring break every year.  Corpus, Austin, South Padre Island, no matter where you go you can find something to do.  I know quite a few people that go up to Austin to Lake Travis.  Wherever there is water, you will find a spring breaker.  The Hill country is awesome to go to for spring break as there are many lakes around that area.  Then you have New Braunfels and San Marcos.  Both are great if you plan on hitting up the river.  New Braunfels is one of my favorites as I have floated the Guadalupe and Comal rivers many times.  No matter how many times you go it never gets old. 
Corpus, Galveston, and South Padre Island are by far one of the busiest areas you will see during spring break.  Windsurfing, Parasailing, or just swimming is perfect for these locations.  Schlitterbahn offers an awesome water park during the day and then live music later at night. 
You also have this place called Coca Cola Beach on South Padre Island which is open untill the 23rd.  It has so many activities to do there and actually reccomended by the Travel Channel as the best place for spring break.  They have non stop action with a 50,000 watt stereo system on the beach, dj's, games, live entertainment, contests, and giveaways.  You have miles of white sandy beaches.  Warm weather.  It's safe and not too far away so it's affordable.  Just don't take your SUV down there due to the high gas prices if your lookin to save a few bucks. 
Next Friday you should plan on going to Corpus.  Concrete Street will be once again hosting Spring Break on the Coast.  This year they will be having Randy Rogers Band, Eli Young Band, Kyle Park, and Micky and the Motorcars performing.  They will be there on one big stage for one of the best parties you can experience during spring break.  You can actually win tickets to that if your a KIXS VIP member, log on to your account and see how. 
Have fun this year during spring break.  Be responsible and of course don't drink and drive, it's just not worth it.  There are too many injuries and deaths during spring break and we sure do like you as a KIXS VIP member and more importantly a listener.  So what are your plans?