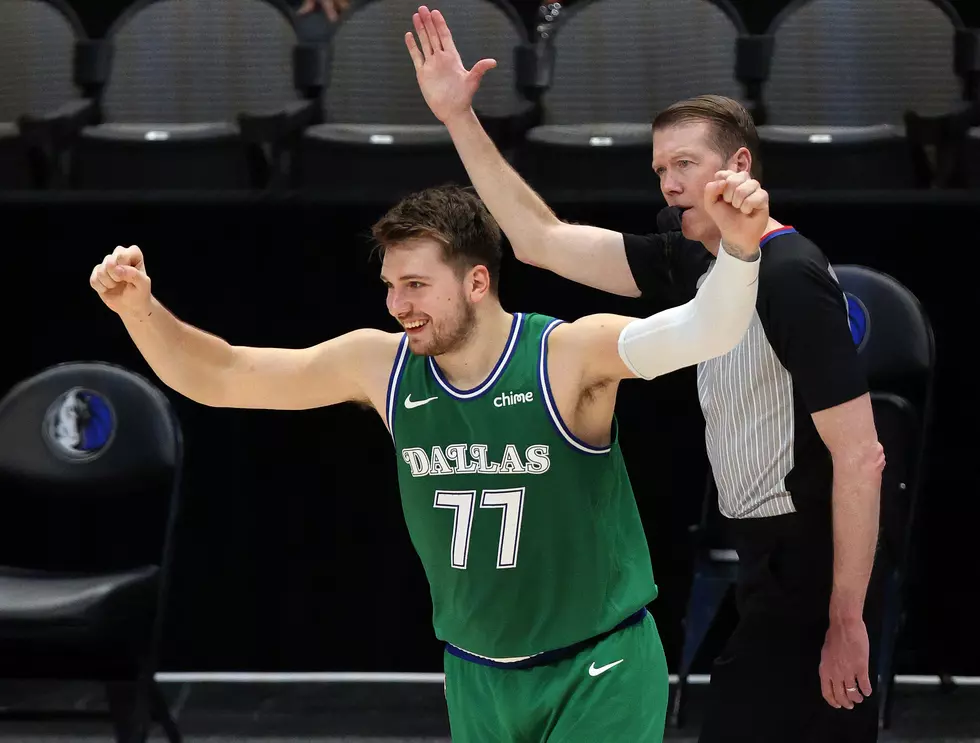 Mavericks Experiment with Giving Tickets Away to Vaccinated Fans
Getty Images
The Mavericks helped several fans who have received the COVID-19 vaccine get a little rest from their worries over the past week by enjoying a basketball game at the American Airlines Center.
Beginning last Monday, the Mavericks started allowing 1500 essential workers in to watch the Mavs play ball for free.
Mavericks owner Marc Cuban released a press briefing about the plan, and he said, "We owe so much to people who have put their lives at risk to make us safer. Bringing them to a Mavs game is the least we can do!"
The team actually sent invitations out to the local medical community of Dallas telling them about the plan. Police, Fire Fighters, Emergency workers, and even grocery store clerks were all randomly selected to attend 4 games over the past week.
That's not bad! Free tickets to watch Lukamagic take on New Orleans, Atlanta, Minnesota, and Portland. This makes the Maverics the 12th NBA team to begin the effort of bringing fans back to the game as the coronavirus continues to turn the world upside down.
The Mavericks are following up on the success of having vaccinated front-line workers at the Super Bowl, and there are other teams in Dallas who will be doing the same. The NHL has announced a similar plan for fans of the Dallas Stars to be able to attend games as well.
For teams like the Mavericks and Stars who are having fans attend games, know that all teams are having fans comply with the Centers for Disease Control, and the Dallas County Health and Human Services.
Each fan needs to have had at least one shot and carry a Vaccination Record Card prior to entry. Each fan must then complete the NBA fan health survey 30 minute prior to entering the arena the day of the game.
CHECK IT OUT: 100 sports records and the stories behind them