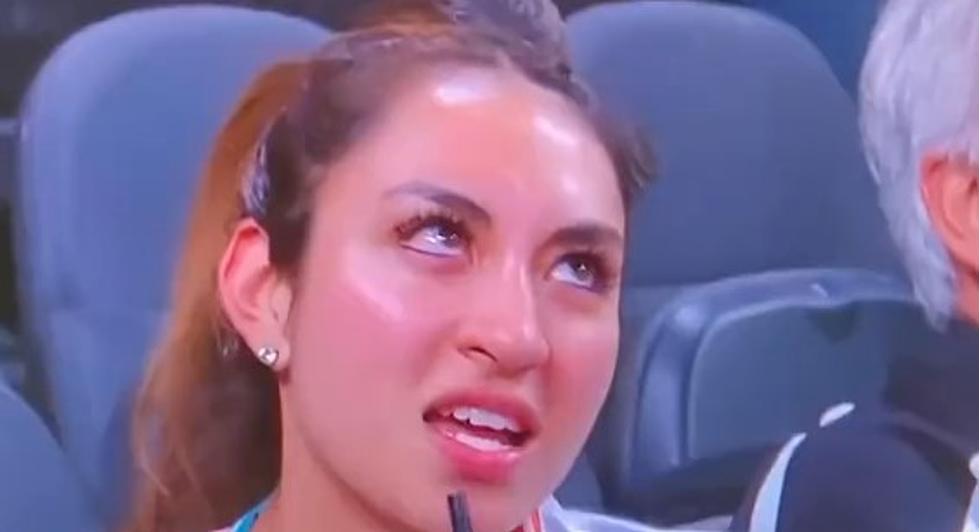 This San Antonio Spurs Fan Has Taken Social Media by Storm
Dan Le Batard Show with Stugotz
I saw this video on my social feed on Sunday evening. However, I had no idea that the video I saw would take over social media.  The game that this happened was on Sunday evening in San Antonio at the AT&T Center, btw was a game that the Spurs won. Oh Yeah! Don't look now, but the San Antonio Spurs have made it to the play-in round of the NBA playoffs.
During one of the timeouts, as usual, the venue cameraman is always looking to showcase fans and that is when he found Briana Saldana. She took Kelly Clarkson's 'Since You've Been Gone' to the next level. Check out the video below.
---
---
WHO IS BRIANA SALDANA:
Our friends at mysanantonio.com tracked down the new social media star.  Briana Saldaña is the mystery woman Spurs Twitter is loving. She's 27 and is a longtime San Antonio resident. Saldaña says she never expected the night to play out the way it did. Actually, she didn't even think her day would end with a Spurs game. Well, that is a nice surprise!
SPUR OF THE MOMENT TRIP:
Saldaña was at work when she noticed a few of her clients shopping the store in Spurs outfits, she was reminded that the Trail Blazers would be in town for one of the last regular-season home games. That was it, she and her family got tickets to the game, at the last minute, and the rest is social media history!
Speaking of the San Antonio Spurs, it seems like they are getting hot at the right time. They are one of the hottest teams in the NBA. They have currently won 7 of their last games and now have renewed life and a chance to officially make the playoffs during the play-in round. GO SPURS GO!
Top Ten Weirdest Named Texas Towns