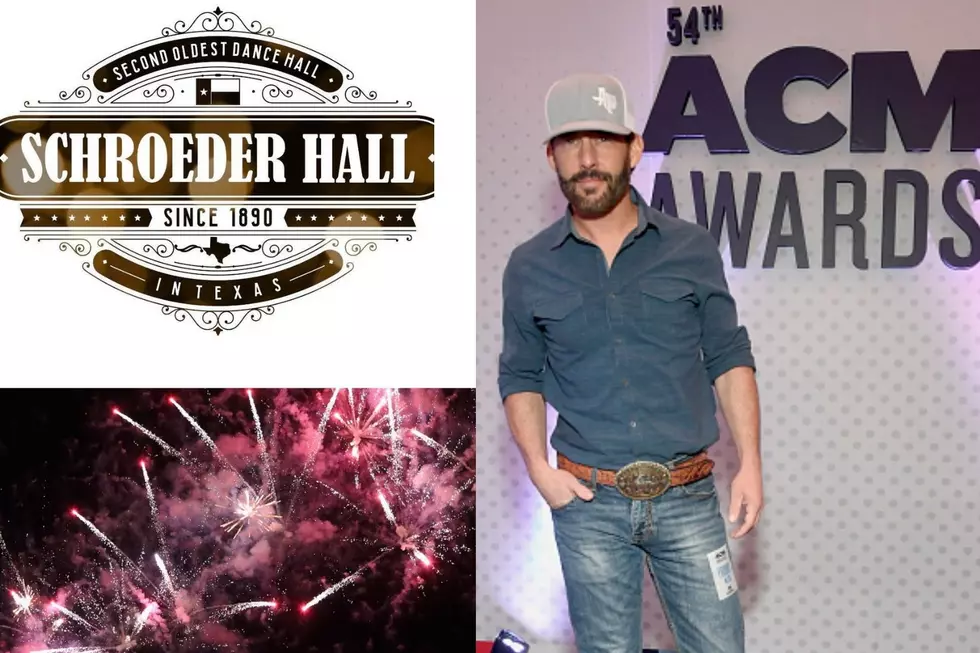 We Get a Fourth of July Celebration In November at Schroeder Hall
Schroeder Hall.FB (2)Getty Images
Thanks to the coronavirus, we get things like the Fourth of July Celebration in November.  Aaron Watson was originally scheduled to play on Friday, July, 3rd.  JUST CONFIRMED: Aaron Watson will perform on Friday, November 6th for an outdoor concert!   Not only are we getting live Texas Country music with Aaron Watson we are getting a fourth of July fireworks show from ATX Fireworks out of Austin and there will be activities for a Warrior's Weekend fundraiser. Get your tickets now!
Come on out for Texas Country Music with Aaron Watson and enjoy a 'Fourth of July' fireworks celebration. 
The Tracy Bryd show that was scheduled for Thursday, September 24th has a new date! The new Tracy Byrd Show will now take place on Thursday, December 17th. Tickets are still available and if you purchased tickets for the original show, they will be honored for the new date.  We now wait to find out when the rescheduled Parker McCollum show will be.  Keep it with KIXS 108 for the latest.
Schroeder Hall continues their schedule with some great entertainment including:
Bri Bagwell on Saturday, October 3rd
Cory Morrow and the Powell Brothers on Friday, October 9th
Tribute to George Strait with Southern County Line Saturday, October 17th
Get the full entertainment lineup and ticket information for Schroeder by clicking here.
Don't forget about your chance to win up to $10,000 on KIXS 108 with Roks Diesel.
Enter your number to get our free mobile app
KEEP LOOKING: Look Inside George Strait's Spectacular Mansion