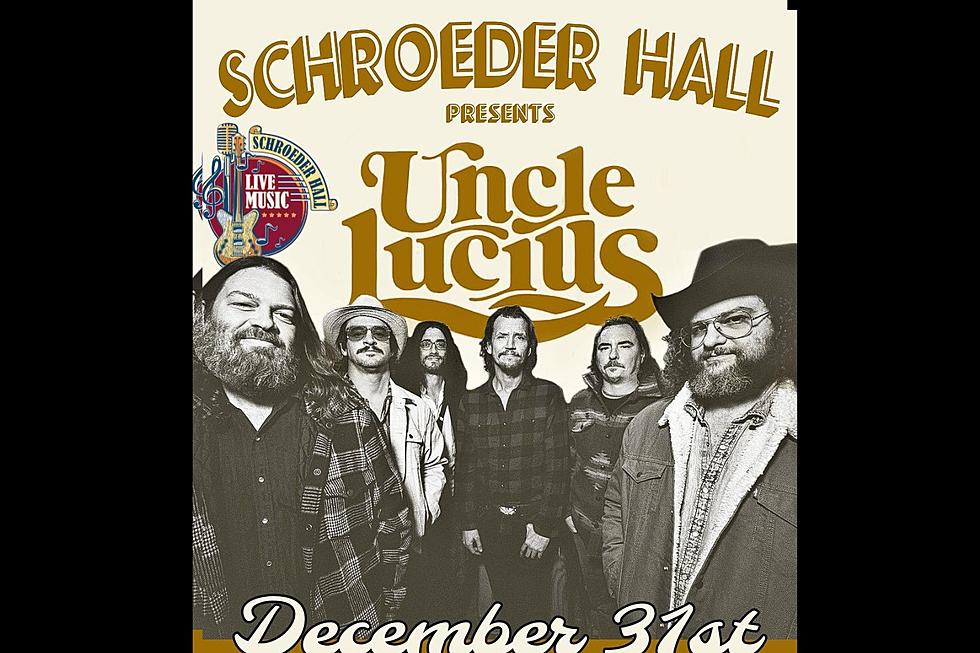 Schroeder Hall Announces New Years Eve Show-Are They Back?
Schroeder Hall
It has been nine months since Schroeder closed its doors to live public shows. Effective January 1st, 2023 Schroeder Hall would strictly be a private venue available for weddings and other special events. The news was sad for lovers of the Tejano Dancehall scene and for people who truly supported Schroeder Hall throughout the years! Now, this announcement. Schroeder Hall posted to its social media pages a New Year's Eve Show featuring Uncle Lucius with Dallas Burrow opening the show. Advanced general admission is $35 and VIP tables are available by clicking here. What does this mean for Schroeder Hall?
---
---
According to the post and after speaking with my friends at Schroeder Hall. It looks like there will be a few more shows announced in the coming months. Does this mean that they are back? No definite answer for now, however, we can't wait to hear about the upcoming shows. It's great that Schroeder Hall keeps adapting to the ever-changing live music scene! It's not easy to keep everybody satisfied, however, they do an awesome job and I appreciate what they do for live music in the state of Texas!  Whether the show brings you a Texas Dancehall boot scooting vibe or a big concert. Show your support to the Second Oldest Dance Hall in Texas, Schroeder Hall.
SO MUCH HISTORY: 
There is so much history within the walls of Schroeder Hall. My absolute favorite part of Schroeder Hall is the back wall with all the autographs. The amount of musical history on those walls is absolutely incredible  Including the spot where Charlie Robison bumped his head on the low ceiling on his way to take the Schroeder Stage. Here is a snapshot of some new guy's autograph back in 2011. Maybe you have heard of Cody Johnson?  If only these walls could talk.
SEE PHOTOS: Live Shows at Schroeder hall
CHECK OUT GRUENE HALL:
VIRTUAL TOUR OF GRUENE HALL