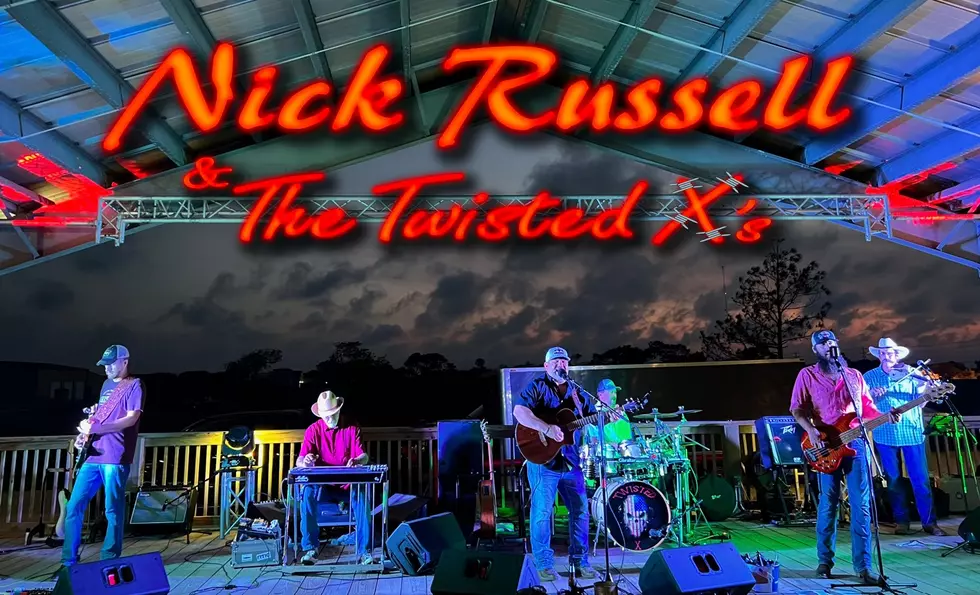 Townsquare Media Presents Up and Coming Artist Nick Russell and the Twisted X's Band
Courtesy of Nick Russell
When we say up and coming, we mean it!
And when we say, you better get your VIP tickets now before Nick and the guys hit the road throughout Texas, well... we mean it too!
It's Texas Country all the way baby!
Nick Russell and the Twisted X's Band have had an AWESOME YEAR!
They even have an EP now under their belt!
Townsquare Media and KIXS 108 are more than excited (and feeling pretty damn lucky) to present Nick Russell and the Twisted X's Band for a night of acoustic on Thursday, September 29th, at the Mac Haik Performance Center VIP room located at 107 North Star Drive. Just follow 'the North Star' to great Texas Country music.
If you are new to the Mac Haik Performance Center VIP experience...When you win, you win BIG and we take care of it ALL.
Two tickets to the event, food, drinks, entertainment, it's the whole shebang!
Del Papa Distributing supplies the drinks, and our after-party sponsor Dodge City Saloon's Armadillo Cafe cooks up some seriously delicious bar food to munch on while you join us in the exclusive VIP room brought to you by Mack Haik!
Del Papa Distributing even sweetens the deal with a few of what we call our" VIP-VIP Ticket Winners" offering additional time with the band for pictures, and autographs along with Del Papa Distributing's wine and beer "samplings" and they brought you swag bags too!
YOUR ONLY WAY IN IS TO WIN
So if you are ready for a date night, a date with friends, or just a chance to hear some seriously great Texas country music on your own, Nick Russell and the Twisted X's, our next Entertainer of the Month, HAS GOT YOU!
HERE IS HOW YOU COULD WIN!
 ONE: Fill out the registration form below
TWO: Listen each weekday morning to the Jp and Ingra Lee Morning Show on KIXS 108 for more ways to win there too! Hmmm...Hopefully, you've been doing that one step all along. Wink!
See you at the Mac Haik Performace Center, on September 29th from 7 to 8 pm for Nick Russell and the Twisted X's