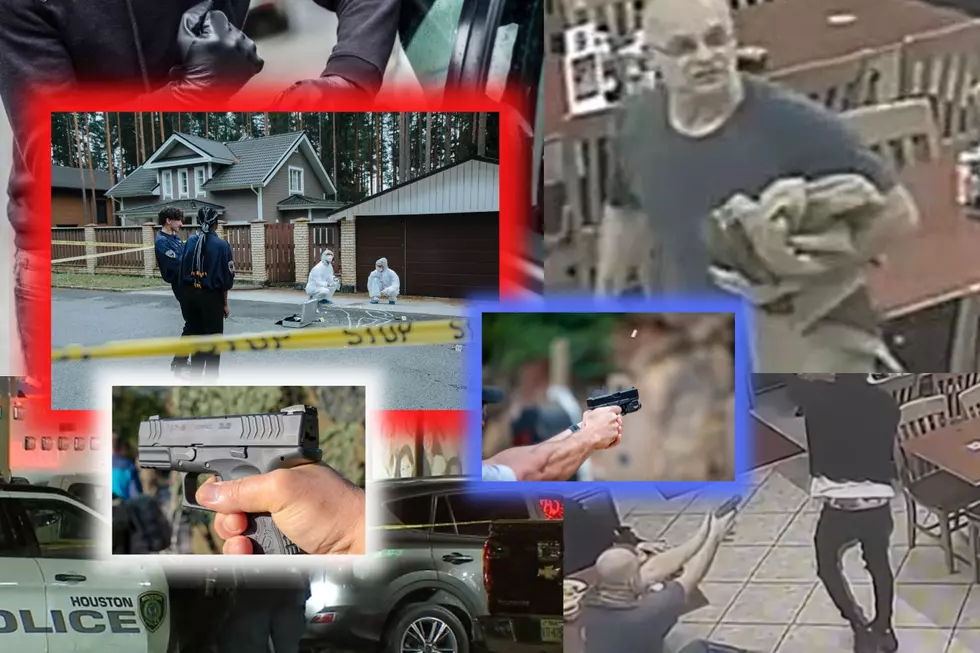 More Self Defense Killings Make News in the Great State of Texas
Canva/TSM
Just within the last few minutes in Texas today, another fatal shooting occurred and again, it's another news story of a would-be victim taking arms and fighting back.
San Antonio Apartment Burglar Shot 
A man shot and killed a suspected burglar who kicked down the door to his apartment close to downtown San Antonio this morning according to Kens5.
According to an SAPD spokesperson, an apartment resident said a man kicked down the door in an attempt to burglarize it. Since the door was bolted, police said, that man had to use immense force to kick down the door.
The resident pulled out a gun and shot the intruder, police said. The suspected burglar was pronounced dead at the scene. 
Houston Taqueria Vigilante Shooting Makes National News 
Trending in Texas and national news is the story of a man who shot and killed a would-be robber who entered a taqueria in Houston with a mask and a gun demanding money.
Moments later all captured on film, the tables turned and the customer pulled his own gun out and shot the masked man, firing several shots and killing him. Dubbed a vigilante, the customer has just been identified after he left the scene of the crime to contact his attorney first.
We covered the story. You can read the previous article in the link below
A Houston Woman Stealing Car Contents Shot and Killed By Homeowner
Another story in Houston leaves one woman dead after it appeared that she along with a male were walking around a neighborhood stealing the contents of unlocked vehicles until one resident came out of his home and fired shots in the burglars' direction. The female was found deceased in a ditch near the crime scene. The male fled the scene as reported by Ft. Worth Star-Telegram.
What do you think about these self-defense shootings resulting in the death of would-be criminals? Let us know in our Facebook and station app links. 
Ten Most Wanted Fugitives in Texas January 2022
LESSER KNOWN TEXAS TRAFFIC LAWS