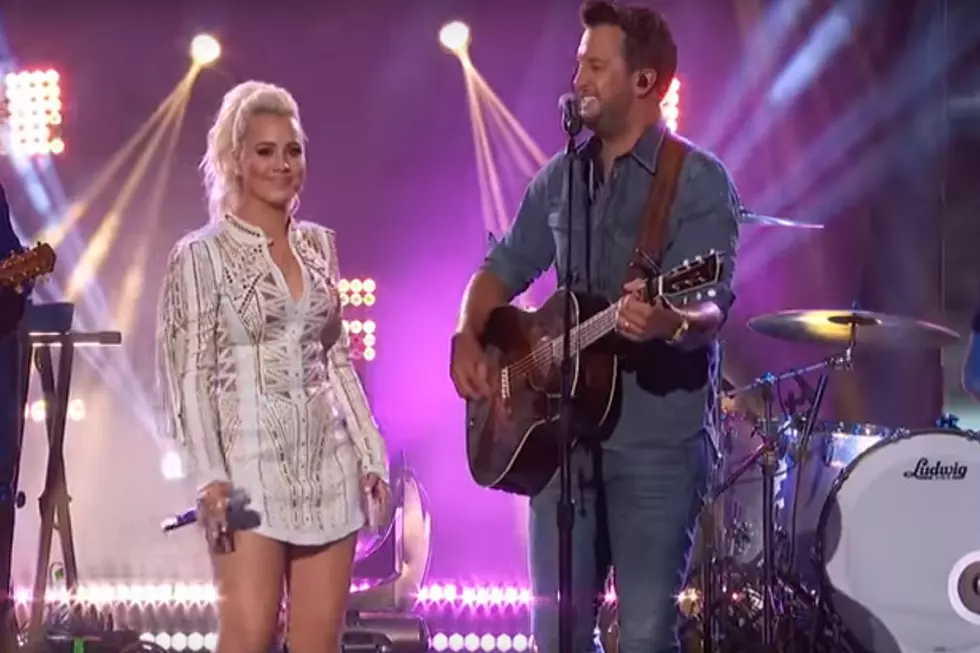 Luke Bryan, 'Idol' Finalist Gabby Barrett Collaborate on 'Most People Are Good' [WATCH]
YouTube
After sitting behind the judges' table all season, Luke Bryan hopped onstage during the season finale of American Idol on Monday night (May 21). The country star performed his new single, "Sunrise, Sunburn, Sunset," then teamed with finalist Gabby Barrett for "Most People Are Good."
"Finally, I get to sing for you guys!" Bryan said from stage. Of his collaboration with Barrett, he added, "Ladies and gentlemen, I am so very excited for this next moment. I am so looking forward to singing with this girl."
Barrett was one of Idol's Top 3 contestants headed into Monday night's finale. She placed third and was eliminated during the episode, before Hutchinson was named the season's runner-up and Maddie Poppe was crowned this season's winner. In a twist, just before the results were revealed, Hutchinson and Poppe shared that they are dating; the two struck up a friendship -- and then a romantic relationship -- after meeting during the show's Hollywood Week.
The just-concluded season of American Idol was the show's first on ABC, after 15 seasons on Fox and a brief hiatus. The TV singing competition has been renewed for another season on ABC, with judges Bryan, Lionel Richie and Katy Perry all returning.
Luke Bryan's Singles, Ranked
Unforgettable American Idol Auditions