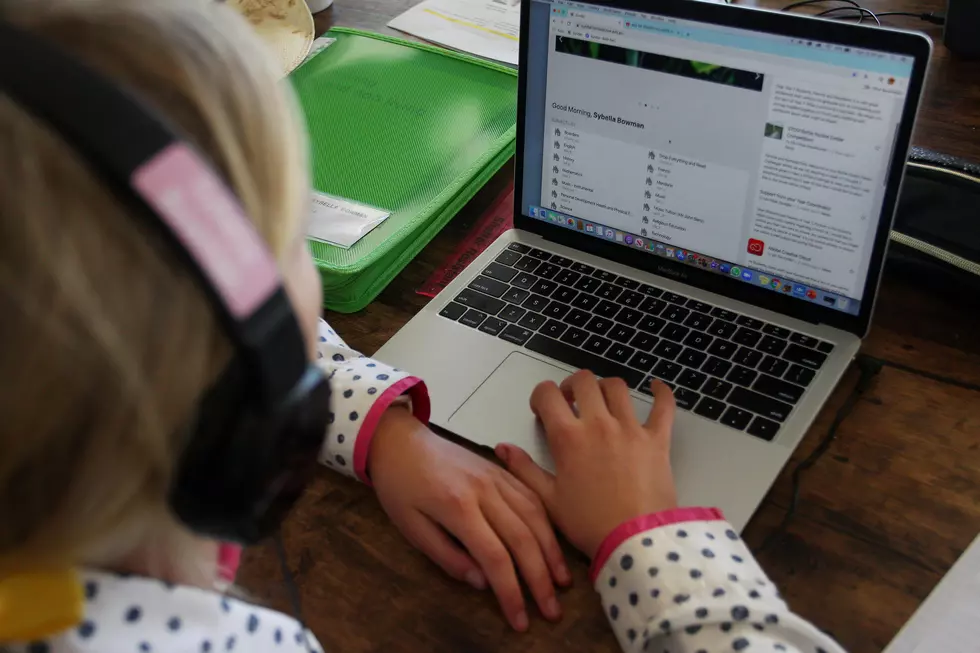 Almost 30 percent of VISD Students Are Learning Remotely
Getty Images
The Victoria Independent School District offered in its latest press release that "28.5%" of VISD students are learning remotely and for those that may struggle without internet, VISD offers a solution that could get students through the end of the semester and beyond.
"Altice USA is offering its Altice Advantage 30 Mbps broadband solution complimentary for 60 days to households with K-12 and/or college students who do not currently have home internet access.
Currently, 28.5% of Victoria ISD elementary students are learning remotely, as are 33% of secondary students; however, these numbers do fluctuate due to asynchronous instruction.
Asynchronous instruction is when students engage in the learning materials on their own time, interacting intermittently with the teacher via the computer or other electronic devices or over the phone. To date, VISD has provided 4,300 devices and 950 hotspots to students in the district.
Enter your number to get our free mobile app
"Clearly the COVID-19 pandemic has significantly increased the importance of students being able to access the Internet to continue their education," stated VISD's Director of Technology Gregory Dandio. "With no identified time frame to return to full face-to-face learning for all students, this offer to assist students and families will provide a great opportunity for students to connect with their teachers and classrooms."
Households interested in the free 60-day broadband and WiFi offer can apply by visiting www.alticeadvantageinternet.com or if you are in the Suddenlink service area can call to sign up at 888.633.0030.
Following the 60-day period, households are able to retain their Altice Advantage service for a lower monthly rate.
Altice USA has also introduced a $5 per month Educator Discount available on select Internet and TV packages. To learn more about the Educator discount, visit www.suddenlink.com/educator.
If you know a VISD family that could use this information, please be sure to share it with them. 
In Pictures: What Education Looks Like Around the World During a Pandemic