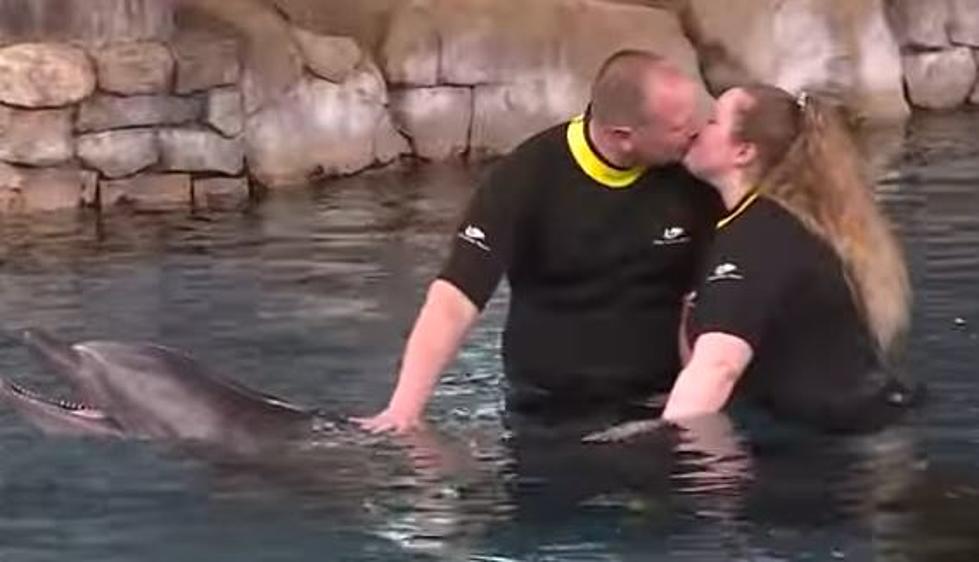 VIDEO: Couple Gets Married at Sea World in Dolphin Cove
KENS-Youtube
This past weekend at Sea World San Antonio, a couple got married in wet suits among the dolphins in Dolphin Cove! What an awesome way to begin a marriage. According to a Youtube video posted by KENS-TV, Zachary, and Stephanie decided to forgo the tuxedo and wedding dress attire for some wet suits as they tied the knot with some cute dolphins. The couple who was originally supposed to get married in 2025 had to move the date up. Zachary, who is a helicopter pilot in the Army Coast Guard is about the be deployed to the Middle East, thank you for your service, sir!  Check out the full story by clicking below...
WHEN THE WAVE BREAKER BROKE DOWN IN SEA WORLD
In 2020 my son and I were walking to try out a couple of coasters for the first time. The Texas Stingray and the Wave Breaker. We headed straight for the Wave Breaker and it was at that point that Sea World Employees started turning guests away from the back of the park, where all the thrill rides are located.  About 15 minutes passed and the employees started pushing us back even further.  We had no direct view of the coaster from the park.  It wasn't until after we took off, that saw what was really happening. The ride had gotten stuck mid-air.  This was the scene. Read the full story by clicking here.
Just posted: dramatic footage of the rescue from Jolanda Dowell's Youtube page.
Here are 50 of your favorite retail chains that no longer exist.