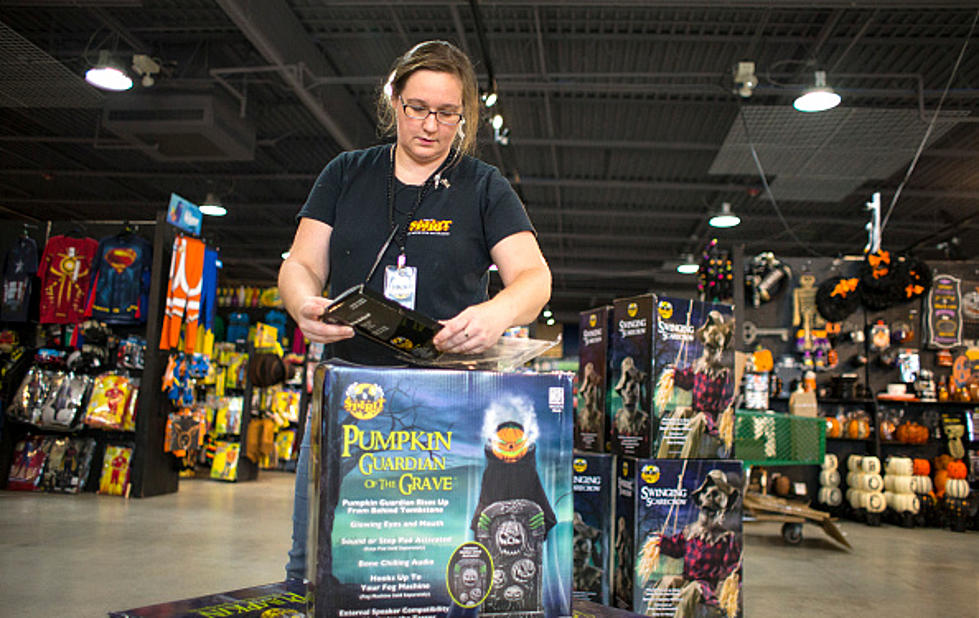 Victoria Spirit Halloween Location
Portland Press Herald via Getty
SPIRIT HALLOWEEN IS COMING TO VICTORIA:
As of today(7/30/21) there are only 93 days until Halloween. So it is time to start wondering, where the Spirit Halloween store will pop up this year? Maybe the real question should be is, how many different locations has Spirit Halloween called home in Victoria? This year, Spirit Halloween will be back at Victoria Mall at the old Bealls location.
OLD LOCATION THAT I CAN REMEMBER:
Here are the locations that I remember. The Town and Country Shopping Center on Airline.  Where SPECS and Shooters are today and the current Bel Furniture location. Have I missed any? If so, please add to the Facebook comments of this post. How about a couple of spooky places around the Crossroads to get you in that Halloween mood.
THE SALEM BRIDGE:
Many locals claim to have heard a woman screaming while visiting the bridge. Whether you plan on doing a slow drive-by or hop out of your vehicle and take a peek around, be sure to turn those cameras on and document it all. Of course, it has all changed since the new bridge was constructed.  I have also had an experience at the Salem Bridge as well.
THE OLD HAUSCHILD OPERA HOUSE:
This building is now known as the Hause Venue.  Located in Downtown Victoria, this, once opera house, has been home to numerous tenants. Some rumors floating around from a former tenant claiming to have heard furniture moving around upstairs, only to find the upstairs completely bare.  Back in the Golden Gecko days of the building, I would go explore the opera house portion after the club closed in 2 in the morning. Definitely creepy vibes.
Do you know of a Haunted Place in Victoria? Let us know in the comments of this Facebook post.
What Really Happened To The Tiny Ghost Town Of Cheapside
Texas Tax Free Weekend Here's Some Stuff You Can Buy!
See How School Cafeteria Meals Have Changed Over the Past 100 Years
Using government and news reports,
Stacker
has traced the history of cafeteria meals from their inception to the present day, with data from news and government reports. Read on to see how various legal acts, food trends, and budget cuts have changed what kids are getting on their trays.