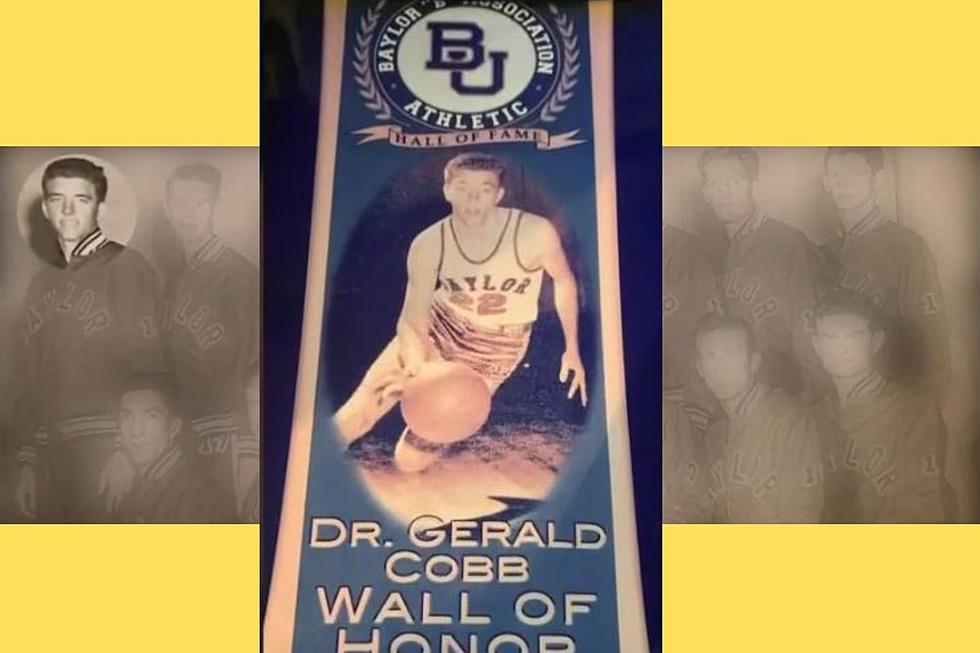 This Baylor Bear Played in the NCAA Final Game in 1948
WFAA Youtube
Here is an awesome story that comes out of Waco, as reported by WFAA. Gerald Cobb, 92, used to play basketball for the Bears back in the late forties.  He just got to witness his team win their first National Championship with Monday night's 86-70 victory over Gonzaga.  What does the Baylor alum have in common with this year's team? They both played in the NCAA Championship game for Baylor!
Gerald Cobb played for the Baylor Bears when they made it to the NCAA Championship game back in 1948. Cobb was also a part of the 1950 team that made it to the Final Four. If you watched Monday night's broadcast, you would have heard references to these teams.  Cobb played the forward during his time at Baylor. Cobb was named to Baylor's Athletic Hall of Fame Wall of Honor in 2009.
Cobb watched the Bears win with his son, Dr. Gerald "Bart" Cobb, Monday evening. He says, 'nothing could beat counting down the final seconds of the game with his son Monday night. In the article, he also shares a story about hitting a game-winning shot against the Longhorns and being carried around the court, back in his heyday. Read more about Gerald Cobb's story by clicking here or watching the video below.
What an awesome memory and experience for this 92-year-old Baylor Bear alum.
While the Baylor Bears are the National Champs, they were not the only Texas team to make it to the Elite Eight.  Congrats are also in order for the Texas Longhorn and Baylor Bear Women's basketball teams as well as the Houston Cougar basketball team for phenomenal basketball seasons.
Now it's time to focus on baseball, LET'S GO ASTROS!
CHECK IT OUT: 100 sports records and the stories behind them