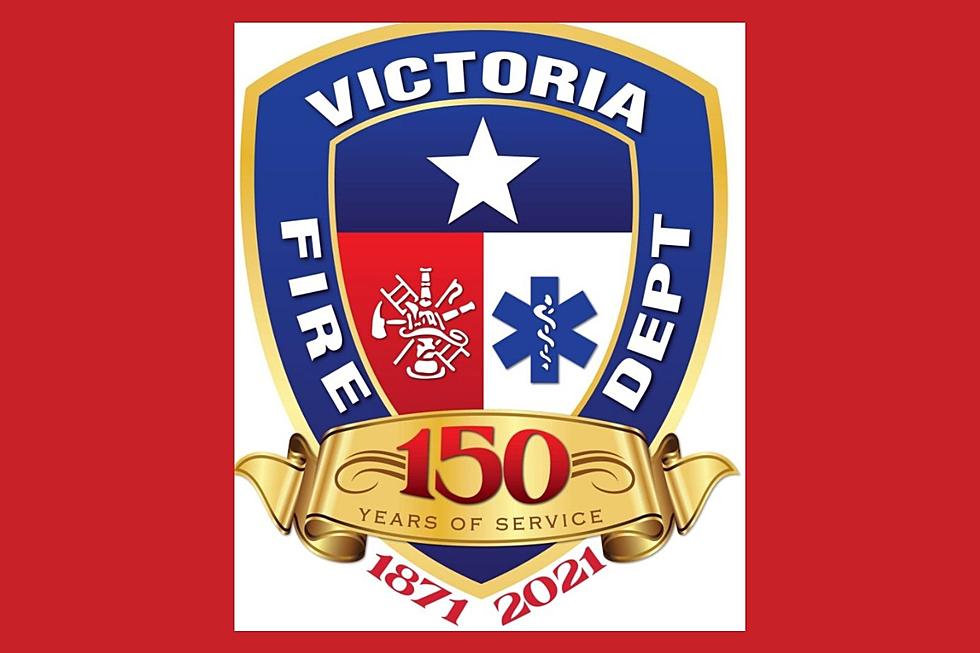 The Victoria Fire Department is Celebrating 150 Years of Service
VFD/ Facebook
On behalf of all of us here at Townsquare Media, we would like to extend our gratitude and congratulations to our local Victoria Fire Department for 150 years of dedicated service.
Victoria Fire Department to celebrate 150 years of dedicated service
The Victoria Fire Department will celebrate its 150th anniversary with an open house at Fire Station 4 from 12 to 4 p.m. on Saturday, Nov. 6. This event will be free and open to the public. Whether you dreamed of becoming a fireman as a kid, needed the services of our local fire department or just appreciate the dedication it takes to serve our community, please mark your calendar and make plans to attend.
Nothing would mean more to the men and women of the Victoria Fire Department then you and your family stopping by to say hello.
According to a recent civic alert presented by the City of Victoria, which you can read in its entirety here, "For 150 years, the Victoria Fire Department has served Victoria through fire suppression, emergency medical services, hazardous materials response, swift water rescue, technical rescue, training, fire prevention, investigation and public education."
Check out the great history behind our Victoria Fire Department.
"The department was formally organized in 1871 by C.R. Alden, a tradesman who had previous experience with volunteer fire organizations. At the time, the department operated with a used hand pumper purchased from Mobile, Ala with our roots going back to the formation of Victoria Fire Company No. 1 in 1869. This volunteer company only lasted a few months. The City of Victoria authorized the formation of a Downtown Engine House on June 5, 1870. That was when C.R. Alden laid the foundation for the current Victoria Fire Department," the City of Victoria Civic Alert offers.
Is there anything we can do along with celebrating beside our Victoria Fire Department on November 6th?
The Victoria Fire Department is asking all Victoria residents to take just a minute to fill out a brief survey regarding their next Five Year Planning Questionaire, which you can link to here, to offer feedback on ways they can improve their service to our community.
For more information about the Victoria Fire Department, visit www.victoriatx.gov/fire or call 361-485-3450.
We hope to see you on November 6th! 
Pumpkin Spice Everywhere in Everything
Our Top First 15 Picks for Texas Cameos
Here are some of our favorite fifteen picks that scream Texas