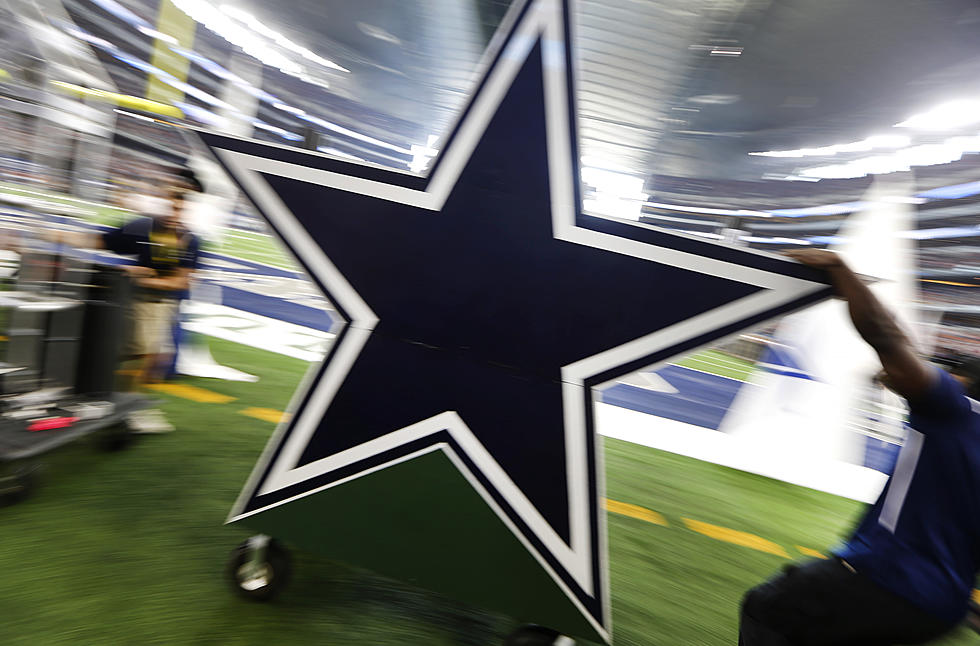 The Dallas Cowboys Canceled Practice Today after a Medical Emergency
Getty Images
UPDATE: ESPN.com is reporting the Dallas Cowboys have announced the passing of Strength and Conditioning Coach Markus Paul at age 54.
The cause of death has not been made public at this time. Paul was transported by ambulance to a Dallas area hospital on Tuesday morning. News outlets that day did not describe Paul's condition as life-threatening. Again, very few people seem to know exactly what caused Coach Paul to need medical attention.
We will continue to update this story as more information becomes available.
Paul had 5 Super Bowl rings to his credit as a coach and was a mean defensive back for a while with the Bears. I saw him play at Soldier Field a few times growing up. The Cowboys will honor Coach Paul before kickoff during tomorrow's Thanksgiving Day matchup with the Washington Football Team.
---
With about 48 hours till game time on Thanksgiving, the Dallas Cowboys canceled practice Tuesday morning after a medical emergency.
Details were hard to come by early this morning but additional information has now been released providing clarity on what exactly went on this morning.
First off, fans will be glad to know that the medical emergency was not at all COVID-19 related". The emergency that canceled practice this morning did not involve any active players on the Cowboys roster, rather strength and conditioning coordinator Markus Paul. Paul was rushed to the hospital just before 7:30 AM today.
Thankfully Paul is ok. Since the Cowboys are the home team on Thursday they don't need to worry about traveling to D.C and leaving their coach behind. Markus Paul is 54 and will undergo further testing. Specifics of the medical emergency are being kept private for now. We will keep him in our prayers for members of the Dallas Cowboys family.
The Cowboys and Washington will air on KIXS 108 on Thanksgiving Day so if you can't watch the game you can certainly tune in to catch the game. Both the Cowboys and Washington sit at 3-7. A pretty awful record for two teams playing in front of a national audience on Turkey Day. In fact, the Texans vs Lions game will also feature two teams with losing records. What gives NFL?
Right now the line on the game is virtually even. With both teams at 3 wins and 7 losses, nobody is really going out on a limb to pick this game. Since the Cowboys are at home we will hope it is enough of an edge to get them a victory. As any die-hard Cowboys fan will tell ya, even at 3 and 7, the Cowboys can still win their division and make the playoffs. In order to do so, the Thanksgiving game is a must-win for the team.
Enter your number to get our free mobile app
LOOK: Here are copycat recipes from 20 of the most popular fast food restaurants in America