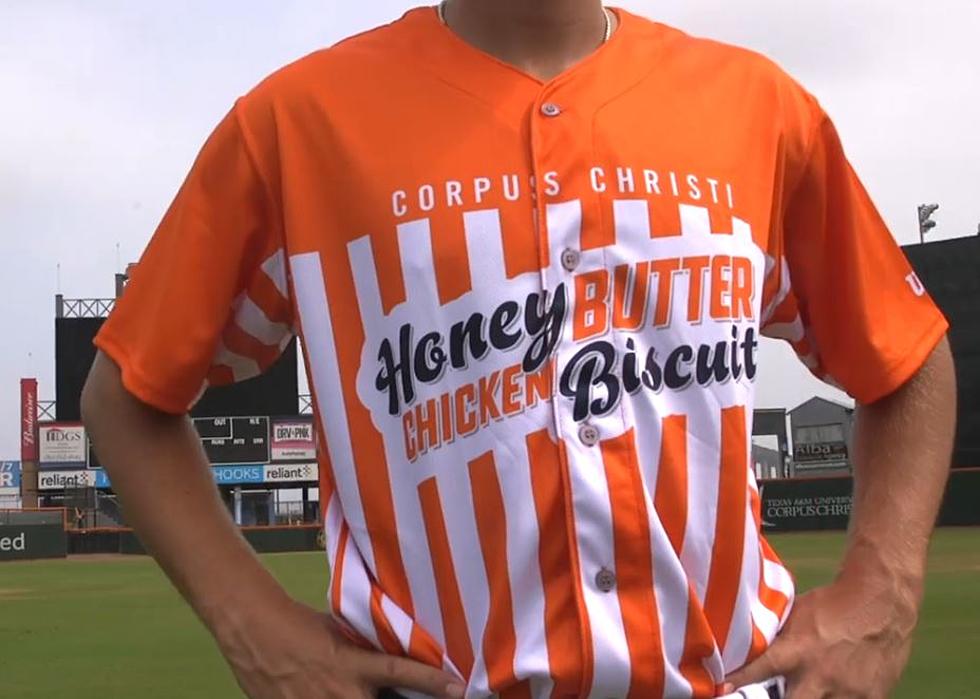 The Corpus Christi Honey Butter Chicken Biscuits!
Embed from Whataburger FB Video
Here is one of the most Texas things you will hear today!   The Corpus Christ Hooks, whose home stadium is Whataburger Field, announced today, that the team will be called the 'The Corpus Christi Honey Butter Biscuits' during every Wednesday home game during the 2021 season. Alongside the name change, The CCHook will also sport will sport orange-and-white-striped uniforms inspired by Whataburger's iconic table tents, while the on-field hats will be orange-and-white versions of the Hooks' Fauxback caps. For the record, they are still named the Corpus Christi Hooks.
The announcement that was made today via the CCHOOKS website, coincides with the 2020 debut of the Hooks' Celebrate Whataburger Collection in honor of the restaurant's 70th anniversary.
The season-long celebration will culminate with Whataburger Weekend, August 20-21, featuring giveaways both days as the team plays as the Honey Butter Chicken Biscuits. If you want to see the Corpus Christi Honey Butter Chicken Biscuits, you are in luck.  Wednesdays are also tabbed as Whataburger Family Days when adults can buy one berm ticket and get a kid ticket free. Berm seating is located in the left and right field stands.
In the release, Hooks General Manager Brady Ballard said, "We look forward to celebrating this iconic menu item while taking the Celebrate Whataburger Collection to the next level,"  "Missing the 2020 season has fans starving for Hooks Baseball, and we felt we could indulge that craving with a tasty new uniform every Wednesday."
You will also be able to score the new Whataburger merchandise, including brand new replica jerseys and hats, which are on sale now in their online shop.
LOOK: 15 Discontinued McDonald's Menu Items