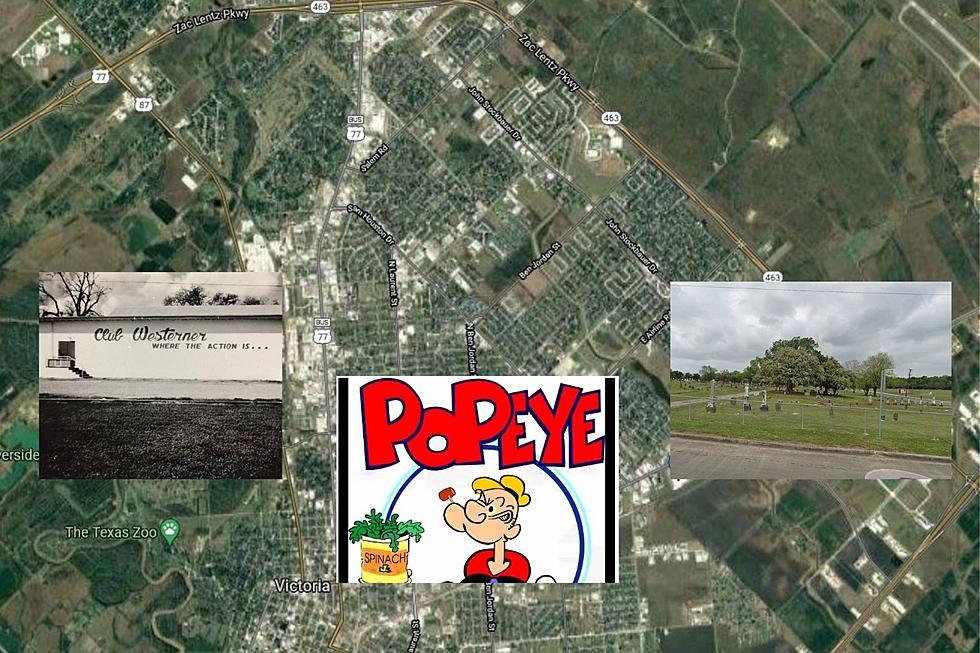 The City of Victoria is Home to So Much History
(Back) Google Maps,Club Westerner, Getty Images, Google Maps
You hear so many people say, 'I can't wait to leave this town' when referring to Victoria I am not one of them! I was born here and I ain't going anywhere. Not only is it home to Victoria's Great Coastal Texas Barbecue Trail, which is considered one of the best in the Country.  Victoria is one of the oldest cities in Texas and has a wealth of fascinating history and a number of important historic sites including many that are in still use today.
ONE OF THE OLDEST DANCEHALLS IN TEXAS
Everyone always talks about Schroeder Hall as the second oldest dance hall in Texas and rightfully so. However not that many people bring up the Club Westerner being historic  It is! In fact, it is one of the oldest dancehalls in Texas. It was established in 1927. The original name of the dance hall was Pleasure Island, you can even still see the remnants of the original Pleasure Island Pool.   Willie Nelson, Fats Domino, Little Joe, Jay Perez, and Jaime Y Los Chamacos just to name a few to perform on the Legendary Club Westerner Stage. . Be on the lookout for an article coming soon of the entire history of the Club Westerner.
A VERY HAUNTED CEMETARY
The Evergreen Cemetery is located at the corner of Vine and is over 30 acres. Just in case you didn't know, the founder of Victoria, Martin DeLeon is buried there.
ONE OF THE OLDEST RESTAURANTS IN THE U.S.
Fossati's isn't just the oldest deli in Texas, it's one of the oldest restaurants in the US. Opened in 1882 by Frank Napoleon Fossati and is still owned and operated by the founding family.
HISTORICAL REPORTING
Just in case you didn't know The Victoria Advocate is Texas's second-oldest newspaper and the oldest newspaper west of the state's Colorado River. The only time that the Victoria Advocate did not publish was due to the fires in the late 1800s
POPEYE THE SAILOR MAN WAS INTRODUCED IN THE VICTORIA ADVOCATE
The year was 1929. The paper decided to take a chance on a new comic strip created by Elzie Crisler Segar called "Thimble Theater". The comic featured an inked-up seaman whose love for spinach would go on to become an animated cartoon series and even a major movie.
WORST ROADS IN VICTORIA
LOOK: Just some of the photos that capture the historic year that was 2020