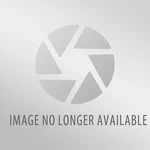 Thank You Mr. Drane for Your Service
KIXS 108 and Post Acute Medical join forces to recognize service men and women who have served. We thank them, we salute them, and we honor all who have fought for our freedom. This week we would like to recognize John Russell Drane.
John Russell Drane was born March 20th, 1941. He was a Navy Veteran – Retired as an E6 (DM1)- Illustrator Draftsman. He joined back in 1958 while he was a junior still in High School. He went to numerous meetings until graduation. Mr. Drane was attached to an Amphibious CB unit for 3yrs that trained in Coronado. At one point he moved from Draftsman to Engineman where he did maintenance on 12 cylinder Detroit diesel engines. These engines were used on something called a warping tug and these warping tugs were used to unload military supplies from ship and then brought to shore. Mr. Drane stated that these warping tugs could fold up and hang on the side of the ship and they were built so the oil and other fluids would flow into another compartment when hanging and then return back into the engine once unfolded and ready to be used.
Mr. Drane spent over 30yrs in reserve unit, and did many drills and tactical training in San Antonio. He was in so long that his unit told him that he could stay in the unit and continue to participate in the drills but we can't pay you anymore. Mr. Drane at this time decided his time would be better utilized elsewhere.
Mr. Drane stayed in the ready reserve for 7.5 yrs. He actually received a call during Desert Storm where he had to go to San Antonio to update his records and update his shot records. He did not have to serve in Desert Storm.
He stated he had been all over the US. He came back to Victoria Texas in 1986.
His wife Martha Kay Russell was with him during the interview and he stated that they were newlyweds. She replied quickly that they would have to be 12yr newlyweds. They are both widowed from previous marriages and they found each other online at yahoo dating. Between the two of them they have 6 grandkids. They just took two of their grandkids to Cozumel, Caymen Islands, and Jamaica where the grandkids swam with the dolphins. Martha just returned from the trip on Sunday 6/25/17. Mr. Drane was unable to go due to being hospitalized. The trip was planned over a year ago.
Both Russell and Martha have been very active in their Church and still are. They go to St. Francis Episcopal Church. They also have volunteer for CERT – Civilian Emergency Response Team. They both started and were extremely active in the Civilian Fire Academy.
"If I had to do it all over again I would do it all the same."
Mr. Drane stated that his friends call him Russell.