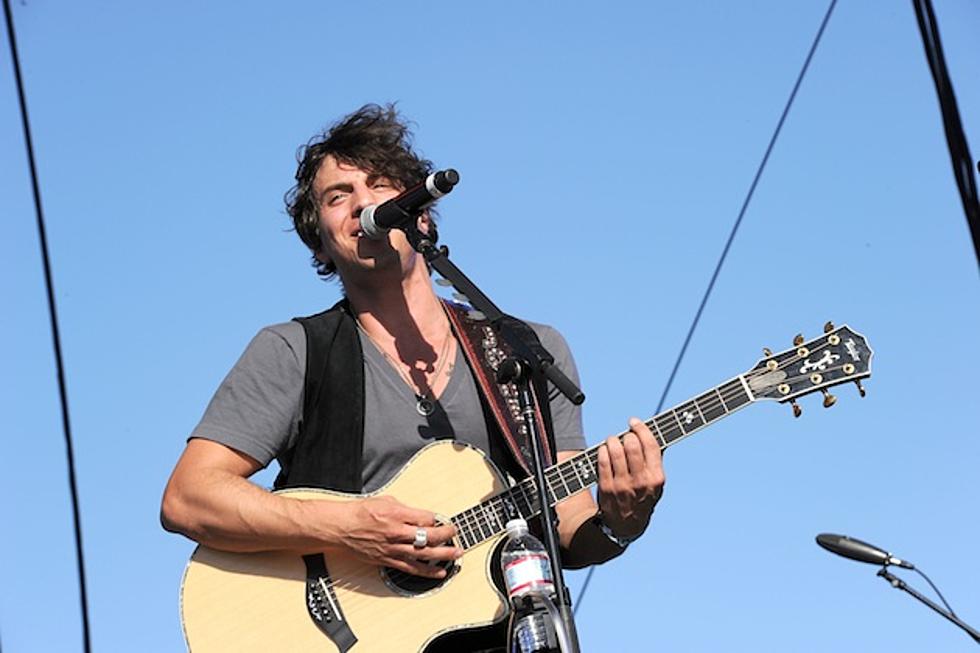 Steel Magnolia's Joshua Scott Jones Contemplated Suicide Before Seeking Treatment
Kevin Winter, Getty Images
Many country fans know that Steel Magnolia's Joshua Scott Jones entered rehab in 2011 to address his alcoholism and substance abuse. Before he sought treatment, Jones says he was in such a dark place he contemplated suicide.
It happened in September 2011, Jones tells People. He was nursing a beer after partying all night with strangers; his duo partner Meghan Linsey and their band were nowhere in sight. Substance abuse had become a daily routine for Jones.
"No one wanted to be around me," he admits. "I had alienated everybody."
It was then the singer considered jumping from the 42nd floor of his hotel room. "It went through my head," he says. "But I knew it would be a mess, and I didn't want anybody to see me like that. I was like, 'I can't end it like this.'"
It was in that moment that he cried out to God, dropping to his knees and saying, "You've got to do something." Adds Jones, "On any given weekend, it was pills, booze, and once the party started, it didn't stop."
After he sought treatment, it did stop --but so did the 33-year-old's engagement to his duo partner.
Today, he remains clean and has a new solo album called 'The Healing' on the horizon (June 3). It reflects the past few years, including his rehab, broken engagement with Linsey, and a lost record deal.
"I used to think I needed a drink to do a great show or smoke pot to write a great song. It's not true. It's the opposite," recalls Jones. "I feel and enjoy things so much more."
While Jones is in a better place Steel Magnolia dissolved last year, according to People. Previously the band hadn't said if they were still working together.