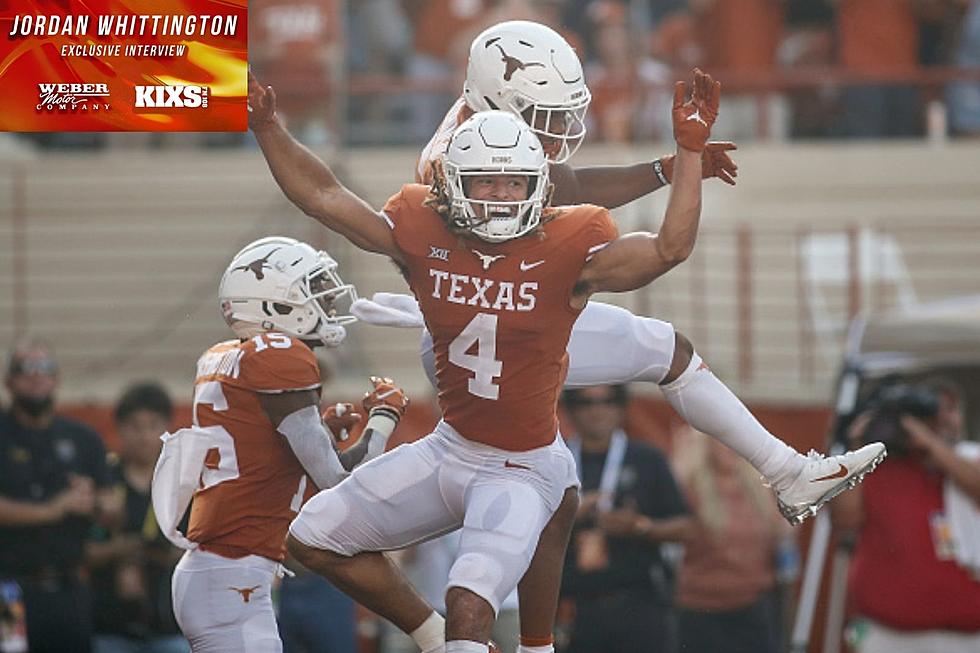 EXCLUSIVE: Jordan Whittington Talks Bye Week, Dak Prescott, and Country Music
T-L: Getty Images R- Jim Beazy Youtube
KIXS108 is your home for exclusive Texas Longhorn access during the 2021 season. Thanks to our friends at Weber Motor Company, KIXS is featuring a weekly segment with Texas Longhorn and Cuero Gobbler Graduate Jordan Whittington.
This week he talks about the bye week and looks ahead to the Baylor matchup next week.  He also answers a listener's question: How do you rank Dak Prescott's performance so far? What is your favorite thing to do in Austin and what is your favorite Country song? SEE THE VIDEO INTERVIEW BELOW.
Last week the Texas Longhorns fell to Oklahoma State 32-24!  The Longhorns, for the second consecutive week, had trouble closing out their game.  Just 33 minutes into Saturday's game, Texas had scored more points than the Oklahoma State defense had allowed in any contest this season, and things were looking good.
The Texas offense sputtered only gaining only 12 yards on its final 21 plays and failed to pick up the first down. That was the point Oklahoma State began its relentless attack. The Oklahoma offense held the ball for more than 20 minutes of the second half and scored the game's final 19 points.
UP NEXT: BAYLOR

After the bye, the Texas Longhorns will have another stiff test. The Texas Longhorns (4-3,2-2) will take on #20 Baylor (6-1,3-1). The kick-off for the Baylor game is on Saturday, October, 30th at 11 AM. HOOK 'EM HORNS
If you would like to ask Jordan a question you can email me at JP@townsquaremedia.com or comment in the comments of this Facebook status. You can hear Texas Longhorn Football on our sister station, KLUB Classic Rock 1069.
Lone Star Texas Home
CHECK IT OUT: 100 sports records and the stories behind them