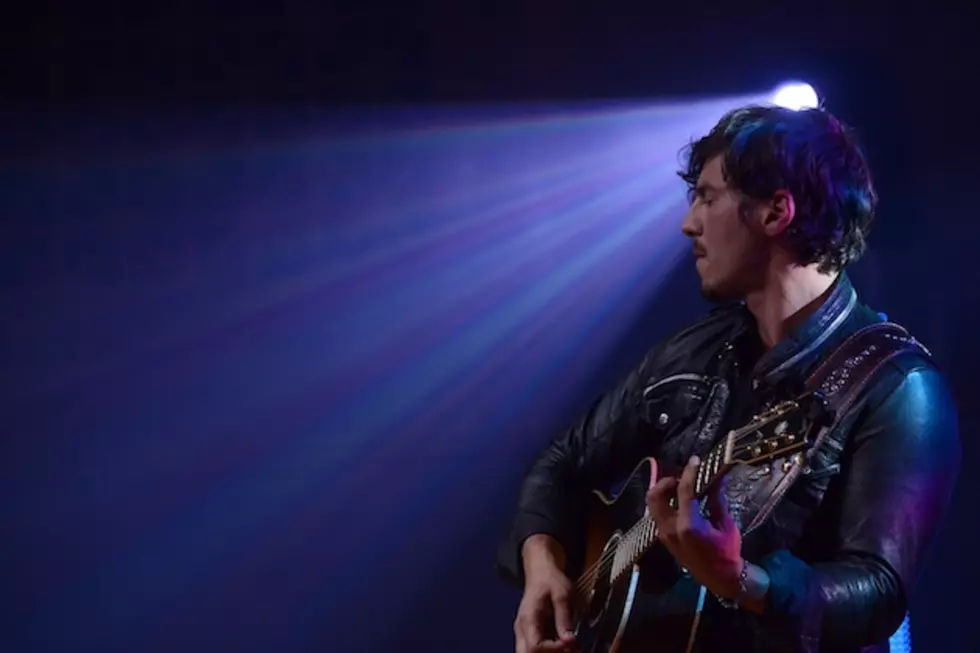 Steel Magnolia's Joshua Scott Jones Releasing Debut Solo Album, 'The Healing'
Rick Diamond, Getty Images
Jones insists it's a personal album that he produced, as well as demonstrated his talents as a singer, songwriter and multi-instrumentalist.
"It feels like a long time coming. It's like moving into a new home or getting a new car; you have strong sentiment and deep attachment for the old car, but are eager to get behind the wheel of the new one," says Jones.
The talented country singer is looking forward to this next chapter in his career. It's been three years since his last album release with Steel Magnolia, and those few years have been jam-packed with some really tough stuff, including rehab, a broken engagement and the loss of a record deal.
Needless to say, Jones has a lot to write about.
"I feel like at this point in my life as an artist, I can't be anything but candid," he shares. "The record certainly reflects my headspace over the last few years and tells the story of what I've gone through, especially the title track of the record, 'The Healing.'"
In addition to the news about 'The Healing,' which will be available later this year, the singer also debuted his first solo single, 'Honk (If You're Tonky)' which he describes as an anthem for guys. The track is available now at digital retailers, including iTunes.
"'Honk (If You're Tonky)' spoke very loudly to me right off the bat as an anthem for guys," Jones dishes. "It speaks to the misunderstood side of men, that makes us rough around the edges while carrying the burden of a big heart and just wanting to live in harmony with yourself. What better than an 'anthem' for a first single?"
Fans should expect new solo tour dates to be announced in the coming weeks, and Jones makes it clear that he'll please the audience with his picks.
"The set list will definitely include the songs on my solo record, but there will be hints of Steel Magnolia," the singer assures. "I feel a kind of responsibility to the audience to make song choices that flow from start to finish and that build the show so they leave feeling satisfied and wanting to experience it again. That's my goal with every show."
With Jones and Linsey pouring their creative efforts into their individual projects, there will be healing -- and hope -- for both of them.