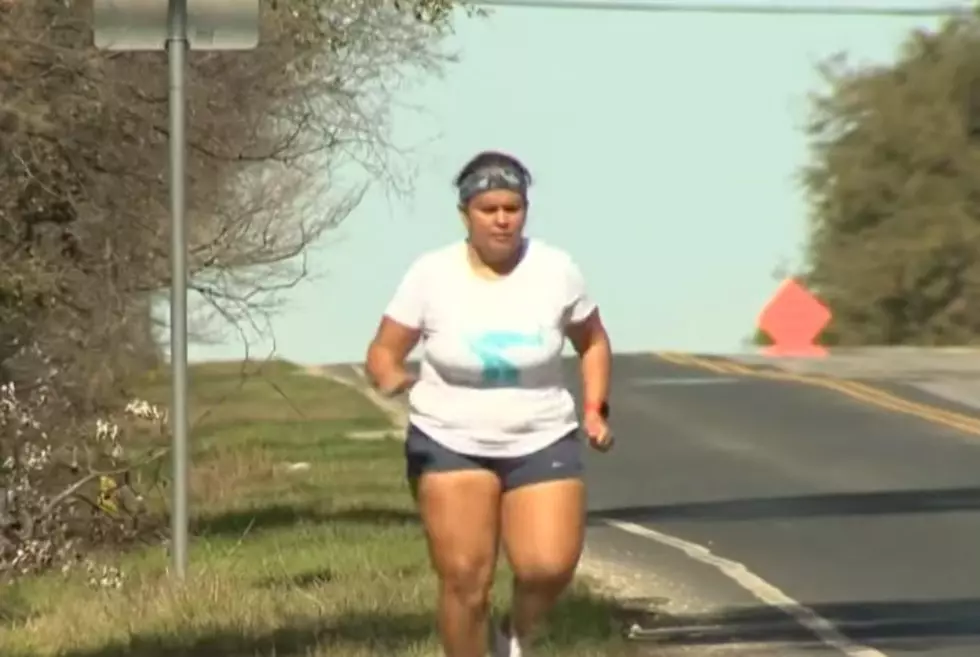 San Antonio Vet to Run to Austin Capitol in Honor of Vanessa Guillen
KENS TV VIDEO EMBED
Navy Veteran Tina Casanova is currently training to make a 76 mile run from Fort Sam Houston in San Antonio to the Capitol in Austin.  Tina Casanova, who served in the Navy, says she was sexually assaulted by one of her shipmates. Casanova served as an E5 petty officer second class in the Navy from 2004-2009. When she came home from her first deployment, she shared how one of her shipmates assaulted her. Casanova said she hopes her story will encourage other service members to report their experiences.  
Tina shares with KVUE in Austin, the aspects of how her run represents key numbers and locations related to the disappearance of Fort Hood Pfc. Vanessa Guillen.  Casanova says she plans to run on the anniversary of Guillen's disappearance. "It took about 76 days for them to search and locate her remains. So that's where I came up with my mileage. I'm starting from Fort Sam where my enlistment began. Then, I'll be running to the Capitol where changes can happen for laws," she explained. Her family will be alongside her to make sure she remains safe.
Vanessa Guillen was a life that was lost too soon. Specialist Guillen was raised right up the road in Houston with 5 brothers and sisters.  She was very athletic and enjoyed lifting weights, played soccer, and ran on track and cross-country teams. Guillen enlisted in the service at the age of 18. Vanessa Guillén was murdered on April 22, 2020, inside of a Fort Hood Texas Armory.  Her dismembered remains were found buried along the Leon River on June 30th.
LOOK: Milestones in women's history from the year you were born
Women have left marks on everything from entertainment and music to space exploration, athletics, and technology. Each passing year and new milestone makes it clear both how recent this history-making is in relation to the rest of the country, as well as how far we still need to go. The resulting timeline shows that women are constantly making history worthy of best-selling biographies and classroom textbooks; someone just needs to write about them.
Scroll through to find out when women in the U.S. and around the world won rights, the names of women who shattered the glass ceiling, and which country's women banded together to end a civil war.