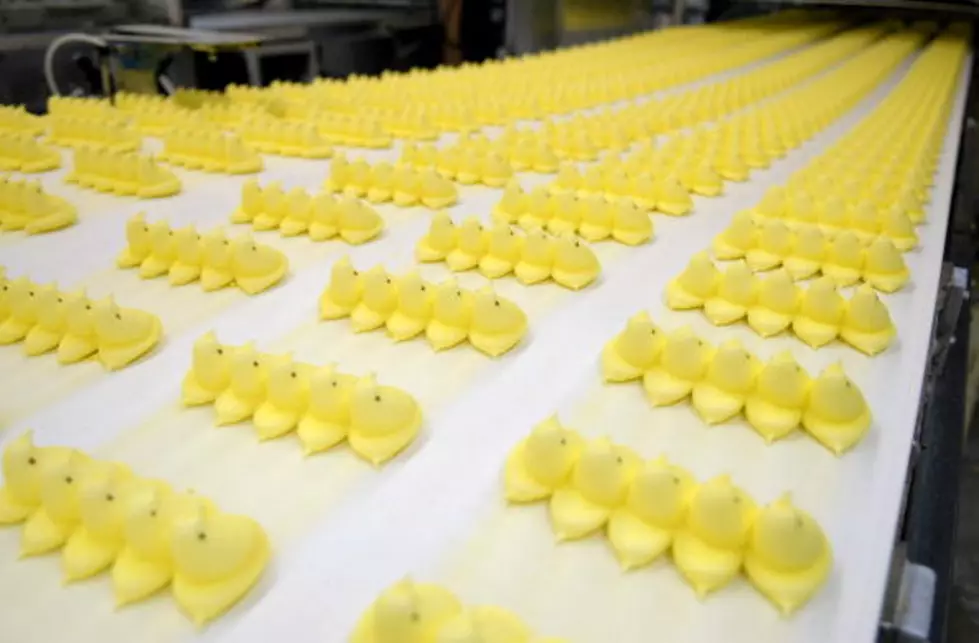 Peeps Have Survived the Pandemic
Bloomberg via Getty Images
Enter your number to get our free mobile app
Just in case any of you actually missed Peeps. they are back! Not even COVID could get rid of them.  Last year, in March, Just Born, the makers of PEEPS Marshmallow Candies, MIKE AND IKE, and HOT TAMALES announced production facilities in Philadelphia had to close because of the COVID-19 pandemic. The effects of the COVID continued and in September, the company had to halt the production of seasonal shapes and packaging that would normally be available during Halloween, Christmas, and Valentine's Day.
In a press release issued by Just Born yesterday, they announced Following a Nine-Month Hiatus, PEEPS Marshmallow is Back with Sweet New Offerings for Spring! Read the full press release by clicking here. Fans of peeps should keep an eye out for an exciting announcement from PEEPS in mid-February. The brand will be partnering with another adorable retailer for the Easter season.
Did you know that Peeps is the #1 one non-chocolate Easter candy? I personally do not know how this is possible LOL. Do you eat Peeps?
TAKE OUR POLL!!!
According to a report by CNN, around 2 billion peeps have been produced every year leading up to the pandemic.  Peeps were introduced to the country in 1953. Then, it reportedly took 27 hours to make just one of the candies, while today it takes around 6 minutes. Production of Peeps should is expected back to full strength from Easter 2021!
Gallery — Every Movie Theater Candy, Ranked: