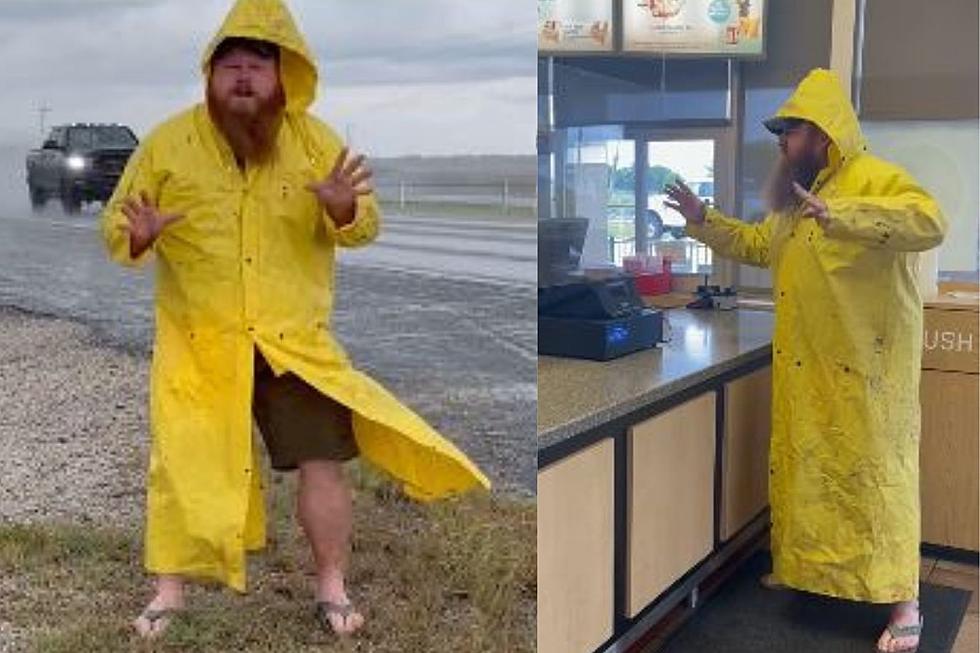 #NOTJIMCANTORE Strikes Again Ahead of Nicholas
Cody Shugart Facebook
There has been another #NOTJIMCANTORE sighting in Victoria!  If you remember back to last year, we were introduced to #NOTJIMCANTORE. Victoria resident Cody Shugart brought a comedic spin to Storm reporting in the Crossroads during Hurricane Hanna, which made landfall near Port Mansfield.  He is now giving us play-by-play of the approach of Tropical Storm Nicholas.
As of the 7 o'clock update, Tropical Storm Nicholas currently has sustained winds of 40 MPH.  Nicholas is forecast to strengthen into a moderate to a strong tropical storm as it makes this general trek. Landfall should happen sometime Monday into Tuesday. The National Hurricane Center expects Nicholas to track northward near or just off the coasts of northeast Mexico and Texas through early this week, Effects will be felt in Victoria starting on Monday.
Here is what #NOTJIMCANTORE has reported so far and he even sneaks in a stop to Dairy Queen too.
UPDATE 1: 
In his first update for Tropical Depression Nicholas, he really hammers down the point of rotation.  Reporting from Highway 185 near DuPont.  
UPDATE 2:
He starts out his second update with a friendly wave and starts talking about puppies.  Reporting from highway 87 near Guadalupe.  
UPDATE 3: 
UPDATE 4: 
Storm chasing makes you thirsty for sweet tea and you can't forget that dipped cone. Thanks to Dairy Queen on Port Lavaca Highway.  
UPDATE 5: THIS IS HOW YOU BOARD UP! 
UPDATE 6: 
The night before and what the heck is that guy doing on the roof? 
All kidding aside, please stay tuned to your weather reports as Tropical Storm Nicholas continues to evolve. As of now,  Victoria is under a Tropical Strom Warning.  A Tropical Storm Warning means tropical storm-force winds are expected somewhere within this area within the next 36 hours as reported by the Weather Channel.  
WORST ROADS IN VICTORIA
KEEP LOOKING: See what 50 company logos looked like then and now