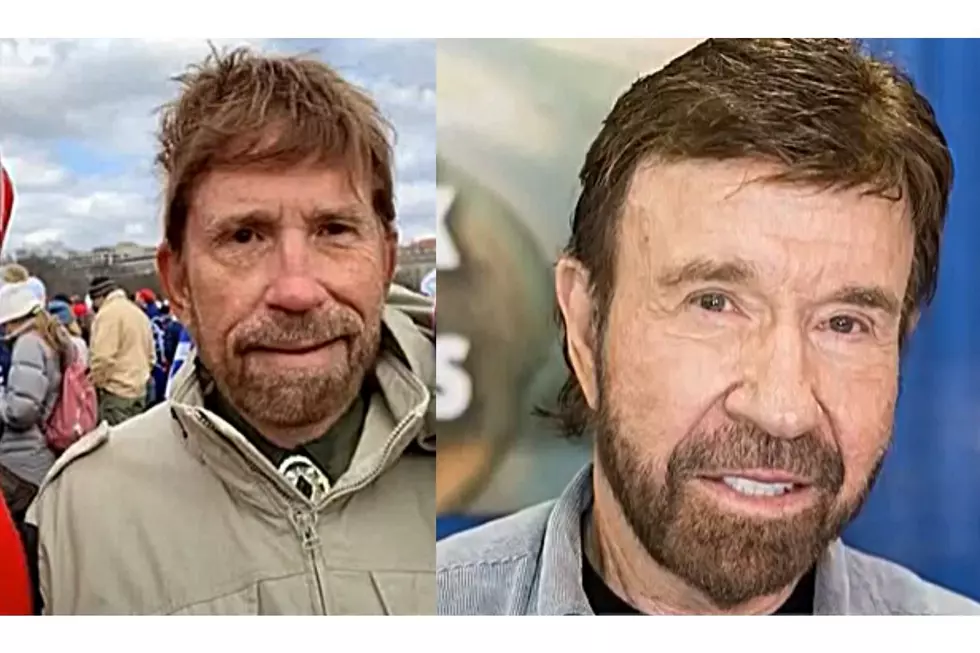 No, Chuck Norris Didn't Roundhouse the Capital Last Week
Health Care Online Youtube / Entertainment today youtube
Some pretty historical moments have already gone down, and the year has only just begun. A riot stormed the Capitol on January 6, killing five and injuring dozens more, all in an angry attempt to overturn President Trump's defeat in the 2020 election.
Many people have already been identified and charged for their role during the riot. It was particularly easy to be recognized as many of those involved were not shy about making their presence known—some taking pictures on the scene, leaving notes, and just making themself at home.
One person, however, went viral over the weekend as they were allegedly spotted at the U.S. Capitol.
That's right, none of than the Texas Walker himself: Chuck Norris.
People took to Twitter to show a man posing an eerie resemblance to Norris at the capital riot. However, many immediately began to point out the man was indeed not Chuck Norris. The man in the photo has brown eyes, while Norris has blue eyes. I mean, it couldn't be, one user pointed out: "If it was the real Chuck Norris, the Capitol wouldn't be standing right now." Other Twitter users had a frenzy defending the star and pointing out the difference in identity.
Norris' Manager, Erik Kritzer, spoke on the issue Tuesday to The Associated Press. Regarding the photo, he stated, "This is not Chuck Norris," he acknowledged that the man in the picture looked somewhat like Norris, but "Chuck is much more handsome"; Kritzer confirmed that Norris has been on his range in Texas with his family.
I think we can all agree with Twitter user @CeraCMiller, who said: "Listen if that had been Chuck Norris we all know he would have ended this chaos with one roundhouse kick!" Indeed. 
Enter your number to get our free mobile app
LOOK: See the iconic cars that debuted the year you were born