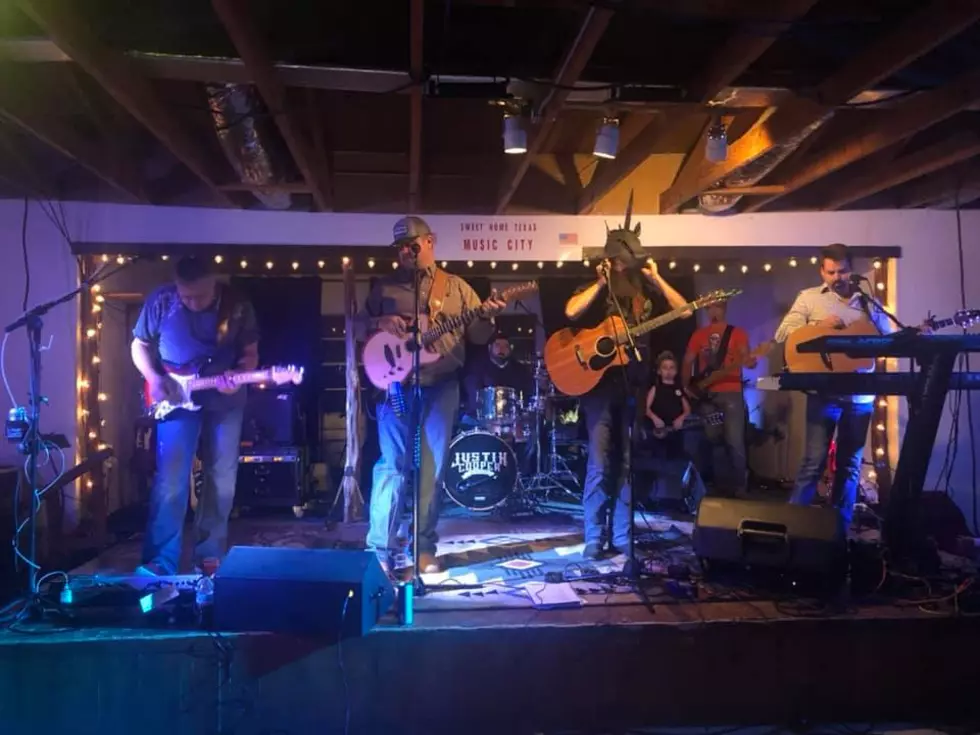 MHPC: The Justin Cooper Band's Rescheduled Show is April 15th
Justin Cooper.Facebook
UPDATE:  The rescheduled show for the Justin Cooper Band has been rescheduled for Thursday, April 15th in the Mac Haik Performance Center

Events at the Mac Haik Performance Center are the perfect way to get together with other listeners and enjoy some great food, some cold drinks, and a fun songwriter setting that brings our guests together for some fun stories about the music we all love. All performed by some of the best up-and-coming artists in the industry.
Enter your number to get our free mobile app
The Justin Cooper Band will bring you a high-energy show that will take you down memory lane. Enjoy music the Country music sounds of the '90s, Texas Country, and some of the newer stuff splashed in between.
 Be listening to the JP and Ingra Lee Morning show to win your VIP PASSES and for a bonus chance to win fill out the below form.
MORE: See 30 toys that every '90s kid wanted