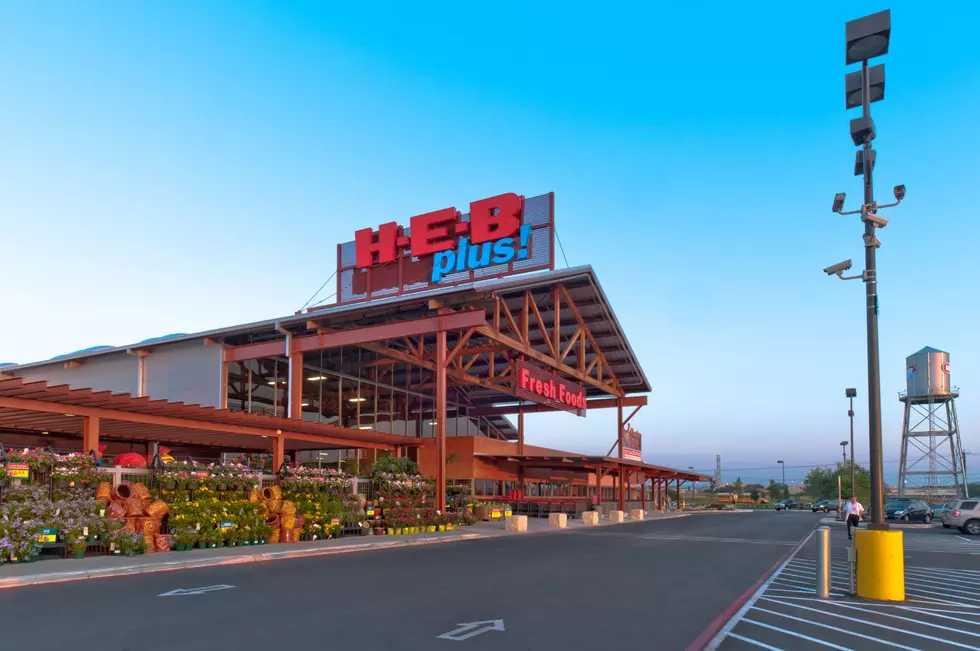 Mask Are Now Optional for Vaccinated Shoppers at H-E-B
Photo Courtesy of H-E-B
NO MORE MASKS IF YOU ARE VACCINATED:
H-E-B has finally made a change to its mask policy. The new policy states that partners, vendors, and customers peruse the aisles without a mask if they are fully vaccinated. In a press release issued by H-E-B,
FROM THE PRESS RELEASE...
At H-E-B, the health and safety of our Partners and customers is our top priority. After reviewing updated guidance from the CDC on mask use, H-E-B will make facial coverings optional for fully vaccinated Partners, vendors, and customers inside our stores. This policy change took effect yesterday!
As we saw time and time again throughout the pandemic, HEB was an industry leader in developing measures to protect their workers and customers.
 I spoke with Leticia, a manager at the H-E-B Plus on Navarro and she said 'there are now signs posted throughout the store.' It is nice to see things slowly return to 'normal,' and fewer masks being worn.
FREE CURBSIDE:
Just last month HEB also made a big change in regards to Curbside pickup.
It appears that curbside pickup at H-E-B is one step to becoming permanent. Why go inside and walk around and shop when I can shop on my phone while watching the TV?  If your total is $35 or more, HEB will waive the $4.95 curbside fee. If you find that your order doesn't total up to $35 dollars, you can still use the curbside service and pay a smaller $2.95 basket surcharge.
I LOVE MY H-E-B
50 Famous Brands That No Longer Exist