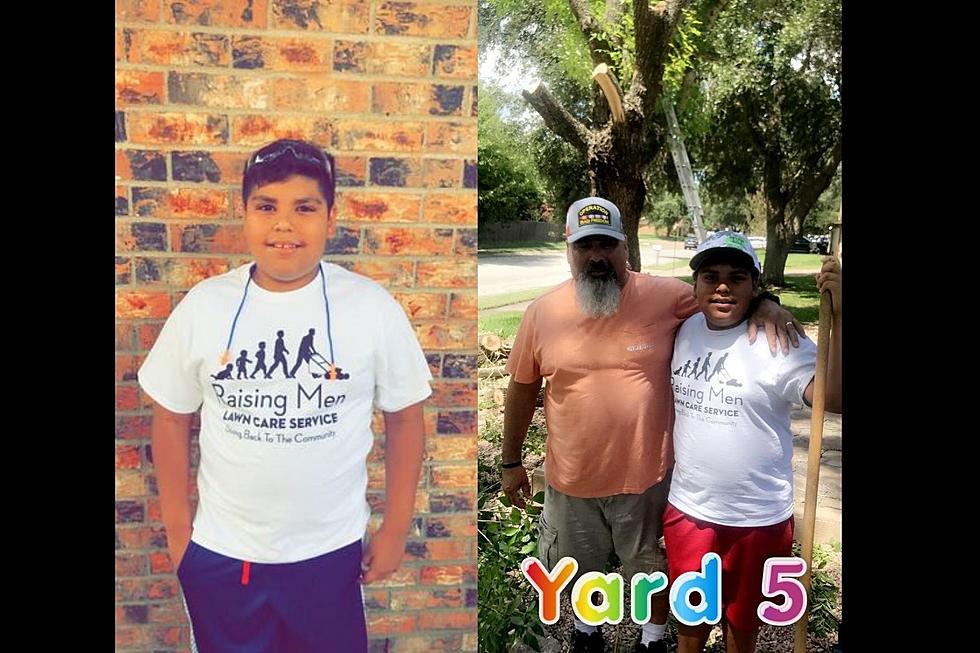 Lowe's Donates to Ryan Flores' 50 Yard Challenge
Onica.Valdez
A couple of weeks ago, we learned that ten-year-old Ryan Flores, of Victoria, was doing a special challenge for our community.   Ryan is currently doing free yards for veterans, single parents, the disabled, and those who are currently serving our country.  Ryan has a goal of 50 yards. His goal is part of a program called the  50 Yard Challenge from the Raising Men & Women Lawn Care Service.  Upon hitting his goal of 50 Ryan, RMWLCS will come to visit Ryan, cut a few lawns with him, and give him different color Raising Men Lawn Care Service shirts. He will receive a brand new lawnmower, weed eater & blower! With the new equipment, Ryan will continue to help those in need.  What an awesome young man!
The people at Lowe's in Victoria saw our post on social media and want to help Ryan hit his goal of 50 yards.  Ryan's mom Onica, received a voicemail from Michael, a Manager at Lowes in Victoria, saying they want to help Ryan. Lowe's is donating a new weed eater and blower and supplies and ice chest, for now, to help Ryan finish his goal. Ryan has currently done 10 yards on his way to 50.  You can get more information about Ryan's mission by visiting his Facebook page.   The cover photo shows Ryan with Rudy Rosalez, a Veterans with 20 years of service. Thank you for your service, Rudy!
Once he hits his goal, Ryan will continue to help those in need.  What an awesome young man! Thank you, Ryan, for bringing positivity into our community.
Texas Tax Free Weekend Here's Some Stuff You Can Buy!
Inside Amazon: A Detailed History of America's Biggest Online Retailer
Stacker
compiled a list of key moments in Amazon's history and its current business from a variety of sources. Here's a look at the events that turned an online bookstore into a global conglomerate and a self-made entrepreneur into the world's second-richest man.