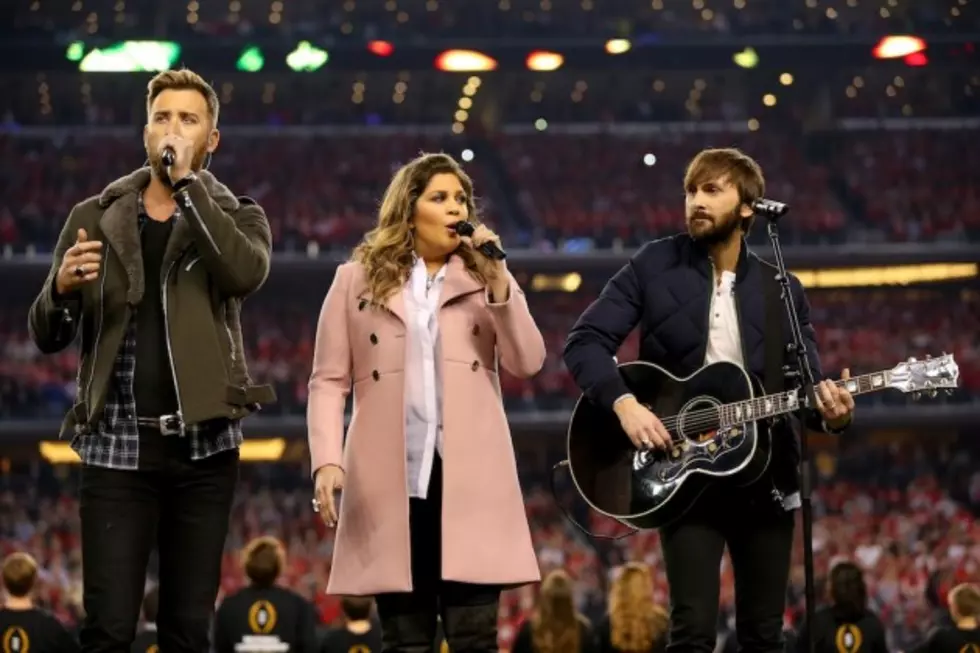 Lady Antebellum Donate Instruments to Elementary School Kids in Canada
Photo by Ronald Martinez/Getty Images
Since last year, Lady Antebellum have been granting wishes for their fans through their '7FOR7' initiative. Named after their most recent album, 747, the idea is surprising fans with items they have been hoping for — the band's heartfelt way of giving back to those who have wholeheartedly supported them.
On Tuesday night (Feb. 17), Lady Antebellum surprised an Ontario, Canada, elementary school with over 35 new musical instruments for its music program. During a backstage meeting after their concert at Niagara Fallsview Casino
, the trio presented the instruments to the staff of Fitch Street Elementary School. Lady A worked with their record label, Universal Nashville, Universal Canada, Little Kids Rock and the Education Foundation of Niagara to carry out the surprise. The thoughtful gift will enable several young children to explore the power of music.
The band has also fulfilled several other wishes for other fans, which they documented on video. From meeting with a fan who dreams of being a music journalist to surprising an Army family, it's clear that Lady A enjoy spreading cheer to fans of all ages.
The group is currently preparing for the international leg of their Wheels Up tour. They will tour through Norway, Sweden, Scotland, Ireland, England and Australia. After finishing the international leg of the trip, Lady A will return to the U.S. and continue
the tour here. Visit their website for more information about upcoming tour dates.
You Think You Know Lady Antebellum?