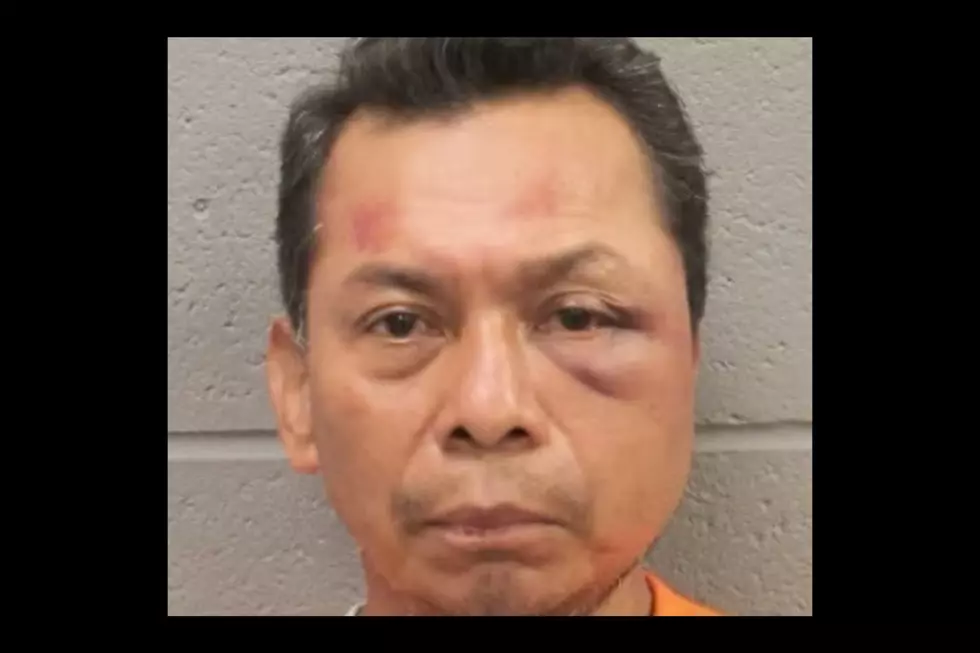 Pedophile In Houston Beaten and Arrested After Kidnapping 3 Year Old Girl
KHOU11
Pedophile In Houston Beaten and Arrested After Kidnapping 3-Year-Old Girl
50-year-old Holman Hernandez has been arrested in Houston after luring a 3-year-old girl into his vehicle and kidnapping her.
According to ABC13, Hernandez is a citizen of Honduras with a prior DWI charge and likely working in the US with an expired visa.
According to KSAT12, initial reports from an Amber Alert indicated that the 3-year-old girl may have wandered out of her apartment likely following noises she heard at a neighbor's home on Saturday night. By 5 am Sunday the parents of the girl woke up, found their door open, their baby girl missing, and called the police.
" A witness who was at the gathering told investigators that she saw the child leave with a man, identified as Holman Hernandez, who was also at the gathering, according to KPRC, KSAT's sister station. Coincidentally, Hernandez's wife allegedly called the police and said her husband claimed his car was stolen but that she also heard a little girl's voice in the background."
The immediate hunt for Hernandez led officers to the Scottish Inns and Suites about a mile away from the apartment where the little girl lives. Houston police officers knocked on the room of the motel where Hernandez was staying but he didn't answer, according to a report from KHOU. Officers then forced entry into the motel room and found Hernandez in his boxers in bed with the child, who was only wearing a diaper and a t-shirt.
It was at this point that Hernandez resisted arrest and in the process of resistance got a black eye and other injuries from struggling with police. 
KHOU11 on Youtube reports...
Holman's bond has been set for one million dollars.
WEIRDEST DRUG BUST AT THE TEXAS BORDER