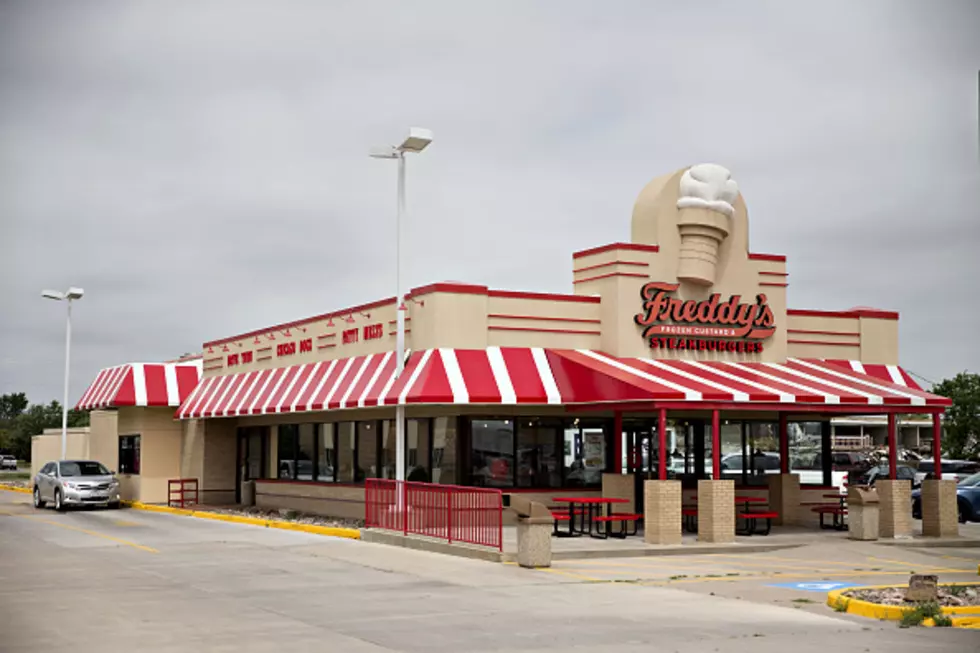 Is a Freddy's Frozen Custard and Steakburgers Coming to Victoria?
Bloomberg via Getty Images
Let me start out by saying Freddy's is one of my go-to fast food spots when I am out of town. Freddy's Steakburgers smash burgers are absolutely fantastic!  Let's not forget about the cheese curds and the chili-cheese fries and of course, the frozen custard. My to-go order is the TRIPLE SMASH burger with chili-cheese fries, don't judge me. According to a report by fastcasual.com, this will be an option for Victoria residents in the near future and I couldn't be more excited.
According to the article, Freddy's currently has 63 locations in Texas and they are all performing exceptionally well.  Freddy's has now accelerated development in Texas and is partnering with different franchisees in different regions in the state for future development. Including future locations in Victoria, Calhoun, and Aransas counties. 
Outlaw Management has agreed to develop three stores in the counties of Aransas, Calhoun, and Victoria. So yes! Freddy's is coming to Victoria and Port Lavaca in the near future. I cannot wait for this to happen. Have you ever been to Freddy's during an out-of-town trip?
A few years back, I thought to myself, we need a Raising Cane's in Victoria. It finally happened. I have been saying that we need a Freddy's in Victoria and it is coming soon. Let's just go down the rest of my list to see if it happens. We need a Cheesecake Factory, Lupe Tortilla's, Cold Stone Creamery, Krispy Kreme Donuts, and Cracker Barrel, just to name a few.  Happy eating, my friends.
Victoria Says Goodbye to Almost 25 Eateries