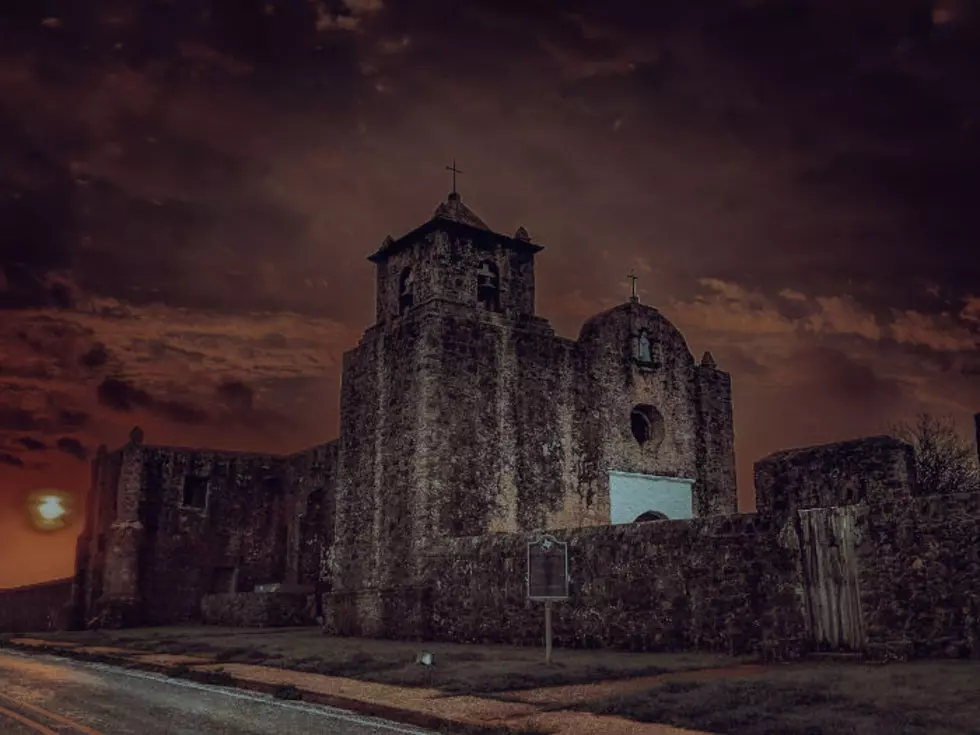 Here is Your Chance to Investigate Presidio La Bahia with Professionals
Haunted Rooms Website
Here is a chance to really Experience Presidio La Bahia in Goliad!  It is well known that the Presidio La Bahia is a paranormal Hot Spot in Texas and thanks to our friends at Haunted Rooms America, you will get to experience the Presidio with paranormal investigators. This paranormal hunt is set for Friday, July 1st from 8 PM-2 AM and costs $89.00.
Your stay with Haunted Rooms America will include, a paranormal investigation class for beginners. If you have taken the class before you will take a separate workshop.
A full tour of the location and a full night of ghost hunting with the Haunted Rooms America team. You will also be able to use their state-of-the-art paranormal equipment. You will also get your own time to investigate at the end of the night. Snacks and refreshments are provided at intervals throughout the night. While you see the hunt is scheduled for July 1st on Facebook, there are also another 4 dates scheduled for 2022. To reserve your spot or get dates about future hunts click here. 
PRESIDIO HOTSPOTS:
THE CHAPEL:
I personally consider the Chapel area the most active area. It is reported that you can hear a choir singing from time to time.  You can also hear an organ playing and a baby crying. Not to mention the countless reports of various women wandering around the Courtyard and Chapel area.
THE COURTYARD:
Colonel Fannin is reported to be seen in the Courtyard. Some say that he appears while in a chair, blindfolded, waiting to be executed.  People who have witnessed this say this apportion is accompanied by a cold sensation and chills running down your spine. If you dare stay the night, Fannin's ghost is most often felt in the officer's quarters near the chapel, where witnesses say that he appears along with phantom footsteps and the sounds of cannons firing in the distance. While I have never experienced this, I do feel uneasy when visiting La Bahia.
Check Out Top Ten Tiniest Texas Towns You'll Miss If You Blink