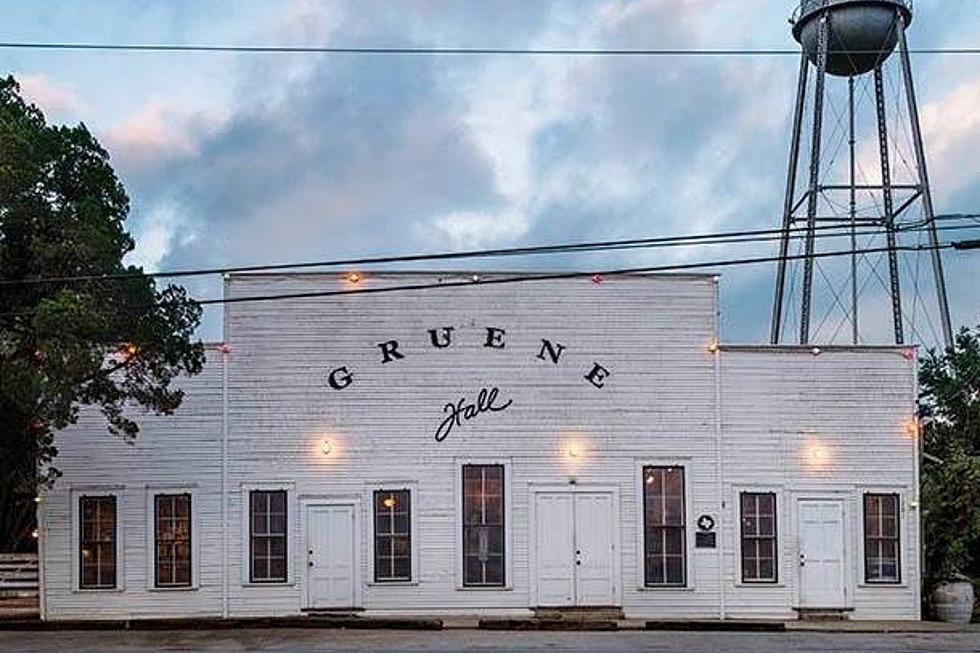 Gruene Hall
Earlier this month, Schroeder Hall rose from coronavirus with a new look and live entertainment! Now it's time for another historic dance hall to welcome back live music fans.  The Oldest Dancehall in Texas, Gruene Hall is now open and offering FREE live music shows.  See the full calendar by clicking here.
To this day you can catch the best in Red Dirt, Texas Country, and great new talent. If you have never made a trip to the historic hall, enjoy the virtual tour of Gruene Hall.  Scroll down to take the tour!
How about we take a moment to look back at two of the biggest shows to ever grace the Gruene Hall stage.  George Strait and Garth Brooks! 
George Strait and his Ace in the Hole Band returned to the legendary stage on November 17th, 2016. Back to a hall that they played monthly when they were coming up in the late seventies. His last show at Gruene Hall was back in 1982, while his first #1 single 'Fool Hearted Memory' was working it's way up the charts.
Check his performance of 'Amarillo by Morning' on that night
Garth Brooks also brought his 'Dive Bar' concert tour to Gruene Hall, just last September in an exclusive Country radio event.  About 500 people actually won tickets inside the venue, but there was another way to see it.  Giant screens rose up outside of Gruene Hall and were set on tractor-trailers, and an estimated 5,000 fans packing the streets to catch a glimpse of the country superstar.  It was literally pandemonium in Gruene, Texas that night.
Take the tour of Gruene Hall
VIRTUAL TOUR OF GRUENE HALL
SEE PHOTOS: Live Shows at Schroeder hall