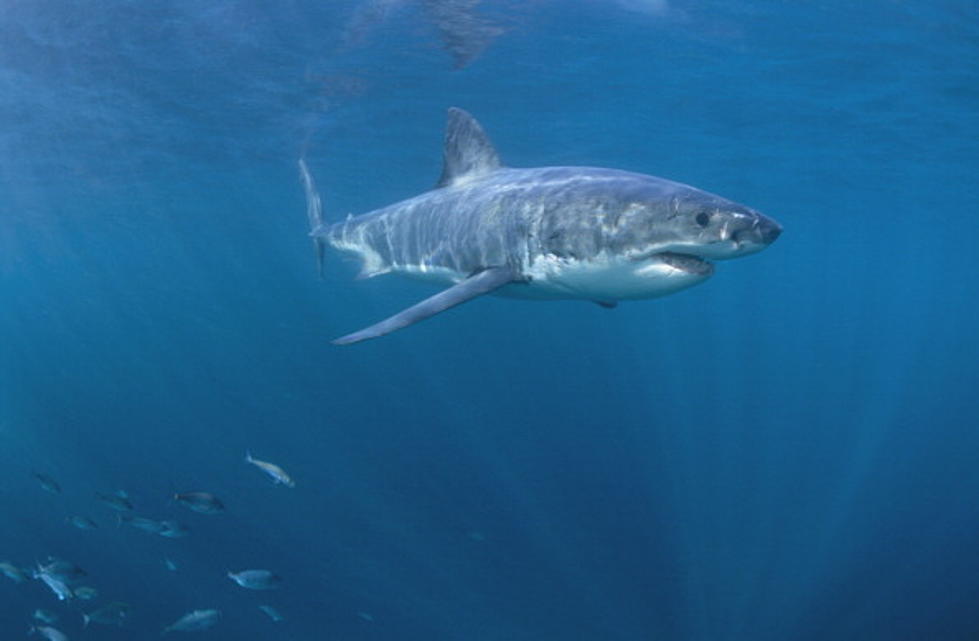 Great White Tracked in the Gulf of Mexico
Universal Images Group via Getty
Let me start out by saying that am amazed that this Great White has made the journey of around 2,500 miles from Nova Scotia to the waters of the Gulf in 5 months. The only other journey like this that comes to mind is when. Marlon, Nemo's dad swam the sea to find his lost son in 'Finding Nemo.'
Just last week, I wrote about Orca whales being spotted in the Gulf of Mexico. This week, a Great White has been spotted in the Gulf. 'Acadia,' was tagged as was tracked about 150 miles southwest of Galveston. This was the second ping from the Great White since February 27th. I know it is just one Great White but I think this is awesome.
Acadia is massive. She is a 1,600-pound, 10.5-foot female sub-adult shark that was tagged off the coast of Nova Scotia on Sept. 29. The website OSeach tracks tagged shark movement and showed that she made the track to our area in less than five months. Which is incredible!
As reported by KIII in Corpus Christi, Dr. Gregory Skomal, a biologist with Massachusetts Marine Fisheries and current head of the Massachusetts Shark Research Program, says that 'great whites making it close to Galveston isn't a frequent thing, it's not uncommon, either.' He made the comparison to people up north heading south for the winter.
According to Dr. Larry McKinney with the Harte Research Institute at Texas A&M Corpus Christi. Acadia will not move close to the coast and she will most likely stay offshore. Stay safe my friends because you never know what is in the water.
WATCH OUT: These are the deadliest animals in the world