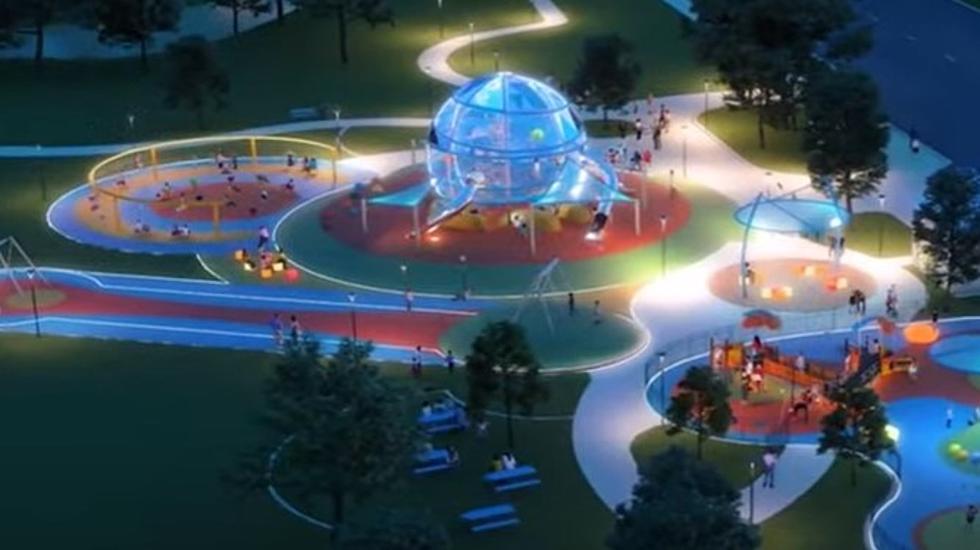 Check Out This One Of A Kind TX Glow In The Dark Playground
WFAA/YouTube
This new playground is truly one of a kind and it's set to open THIS summer! 
The playground, named Joya, which means jewel, has been dubbed as the "Crown Jewel" and it's INCREDIBLE!
A dream come true for any kid of any age.
In fact, once you see this incredible playground, I know as parents you are going to want to go and play too!
Joya, in North Texas, is described as a glow-in-the-dark, inclusive play area that will be fun both during the day and at night.
So, when we say this playground will be lit, we mean it! 
It's a five-hour plus drive from the Crossroads, but once you get there, it really looks like it will ALL be worth it.
According to the city of Farmers Branch where this playground of the future will be located, the playground area in total will feature an 18,000-square-foot main playground and a 7,000-square-foot tot playground!
Yep, they divided the playground by age groups so even the littles can have a lot of fun too.
Check this out... the main playground's features include a 27-foot sphere with six levels of climbing, swings, and slides, an obstacle course, and a zip line with interactive lights!
Thanks to WFAA ABC for this video on Youtube.
So exciting!
Don't forget there is also an adult-only water park in Texas too! You read that right, JUST FOR ADULTS. Check out the article in the button below.
Oh and this too! 
Check Out These Great Texas Getaways Just In Time For Summer