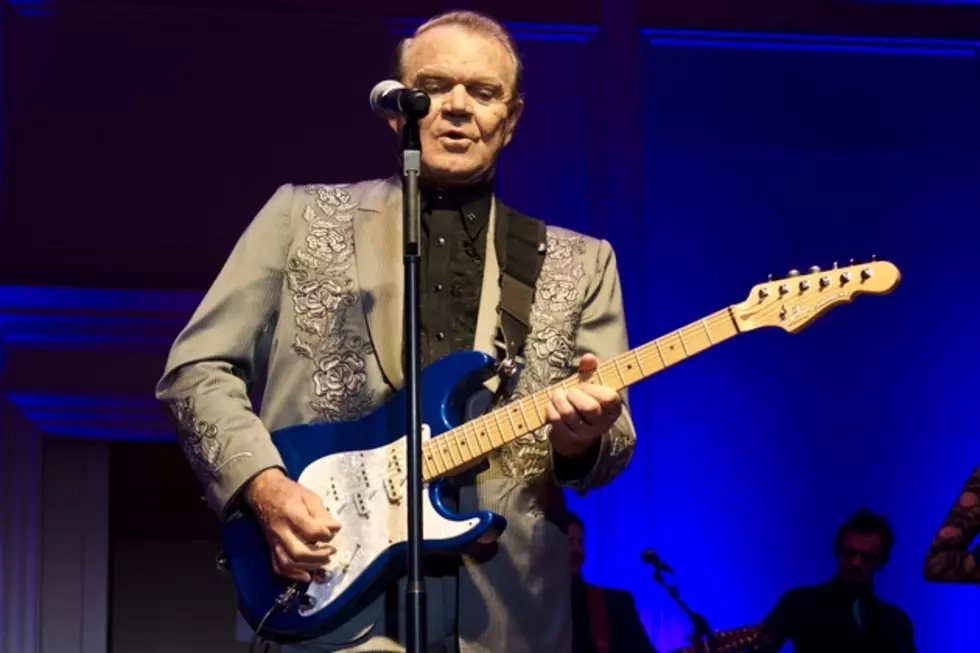 City of Galveston Re-Records Glen Campbell Hit for Tourism Campaign
Kris Connor, Getty Images
One of Glen Campbell's signature hits at the height of his career was 'Galveston,' which reachedNo. 1 on the country and easy listening charts and No. 4 on the Billboard Hot 100 in 1969. The song has become the unofficial anthem of its namesake beach city, and now Galveston, Texas has decided to use the tune for a tourism campaign.
Songwriter Jimmy Webb -- whose career includes hits by Art Garfunkel, Linda Ronstadt, the 5th Dimension and many more -- penned many of Campbell's biggest songs, including 'By the Time I Get to Phoenix' and 'Wichita Lineman.' Webb originally wrote 'Galveston' as a mournful anti-war ballad "about a guy who's caught up in something he doesn't understand and would rather be somewhere else." He laughingly called Campbell's up-tempo rendition a "let's-all-go-to-war" anthem, but the track has become iconic over time, ranking No. 8 in CMT's 100 Greatest Songs in Country Music.
Though Campbell's recording of the song is by far the best-known, the city is not going to use that track. Instead, they have re-recorded the tune in a modernized version that they hope will encourage tourists not only to "dream of Galveston," but to visit. The city paid $25,000 to use the song for two years, according to the Galveston County Daily News.
"The 'Galveston' song is so iconic world-wide, and to many people, it is already considered an anthem for the island," Galveston Convention & Visitors Bureau Marketing Director Melody Smith says in a press release. "With Galveston re-emerging as a top travel and cruise destination, we thought it only fitting to draw on our roots and embrace this song within our marketing efforts."
You have to wonder, will they change the lyrics about "I clean my gun" to "I think it's fun / To dream of Galveston?"