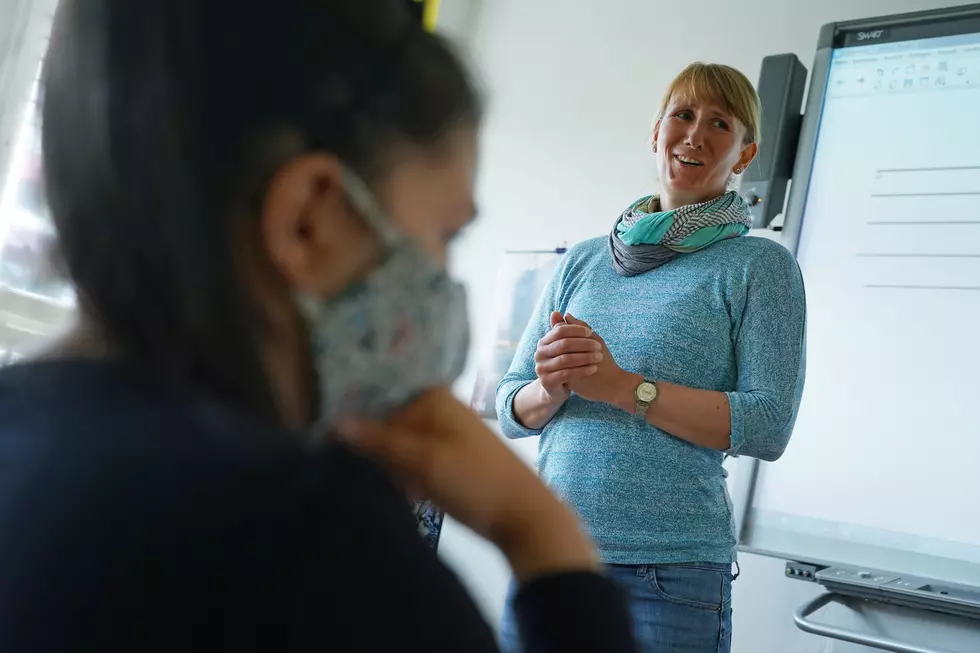 Fall 2020 Might See Texas Students Mandated to Wear Masks
Getty Images
It looks like the up coming school year will happen on campus for most Texas students in Fall 2020, but with some new safety measures in place, such as students returning to campus wearing masks and practicing social distancing while riding school buses.
The Texas Education Agency has instituted mandated safety practices such as taking temperatures before students enter school every morning, opening windows in classrooms, and according to the Texas Tribune as reported by KWTX, "making wearing masks for students over the age of ten and teachers mandatory in counties with more than 20 reported COVID-19 cases when public schools resume in-person classes this fall."
Our Victoria Independent School District has several plans in mind for starting the 2020- 2021 school year safely which you can read here. They encourage parents to contribute their thoughts too on the survey on their web pages as well.
VISD has been working diligently within the district to find the safest course of action, offering that classes will likely see a one teacher to fifteen student ration. One feasible scenario draft is graphed here for you to review. this is offered for your viewing here.
"VISD Administrators have been reflecting about the immediate disruption in learning with COVID-19 and looking forward to how students and staff will return to school safely in August. Our team has begun to put together a plan that includes several scenarios for a return to school for the 2020-2021 school year. Ideally, all students would be back in the classroom full-time. We also realize with so many unknowns around COVID-19 this might not be possible. So, we are working through several scenarios ranging from full in-person instruction to fully remote instruction. It is hybrid scenario from these two that we are asking for input from parents and staff," offers VISD.
VISD also announced they are working with ideas for social distancing on school buses as well, with students from the same household riding in seats together while spacing students apart on the buses as well. If you have questions you can visit the VISD contact page here as well.
We hope all of our Texas students have a safe and happy school year!
Enter your number to get our free mobile app
KEEP READING: 50 activities to keep kids busy this summer