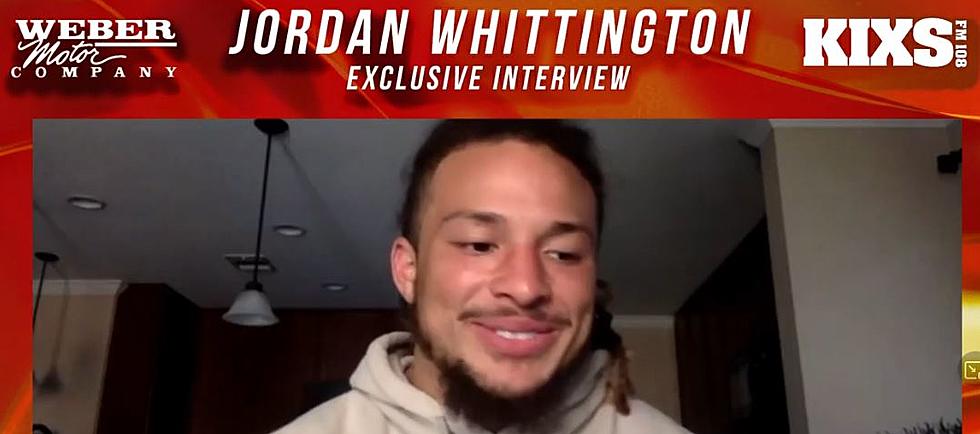 EXCLUSIVE: Texas Longhorns Star Jordan Whittington Talks TCU and Hype Music
Jim Beazy Youtube
KIXS108 is your home for exclusive Texas Longhorn access during the 2021 season. Thanks to our friends at Weber Motor Company, KIXS is featuring a weekly segment with Texas Longhorn and Cuero Gobbler Graduate Jordan Whittington. This week he looks ahead to the TCU Matchup and recaps last week's statement win.  He also answers a listener's question.
A TEXAS TECH RECAP:
The Texas Longhorns put the Big 12 on notice last weekend as the offense tallied 70 points and took down the undefeated Red Raiders 70-35. Casey Thompson had command of his troops going an efficient 18 for 23 passing for 303 yards and throwing for 5 touchdowns. Whittington also had a good day at the office with 5 catches for 93 yards and 1 touchdown.
I asked J Witt why Thompson has been so good the last two weeks? "His preparation, the way prepares throughout the week" Whittington adds 'He watches a lot of film and knows his opponent going into the game.' See the full interview below. J. Witt also answers this week's listener question: What kind of music hypes you up for game time? His response might surprise you [VIDEO BELOW].  The Longhorns 3-1,1-0 will hit the road to take on TCU 2-1, 0-0 as Big 12 action continues. Saturday's kickoff time is 11 AM.
If you would like to ask Jordan a question you can email me at JP@townsquaremedia.com or comment in the comments of this Facebook status.  You can hear Texas Longhorn Football on our sister station, KLUB Classic Rock 1069.
Oct. 2 at TCU*
Oct. 9 vs. Oklahoma* (Dallas)
Oct. 16 vs. Oklahoma State*
Oct. 30 at Baylor*
Nov. 6 at Iowa State*
Nov. 13 vs. Kansas*
Nov. 20 at West Virginia*
Nov. 27 vs. Kansas State*
Dec. 4: Big 12 championship game (Arlington)
MORE: See 30 toys that every '90s kid wanted