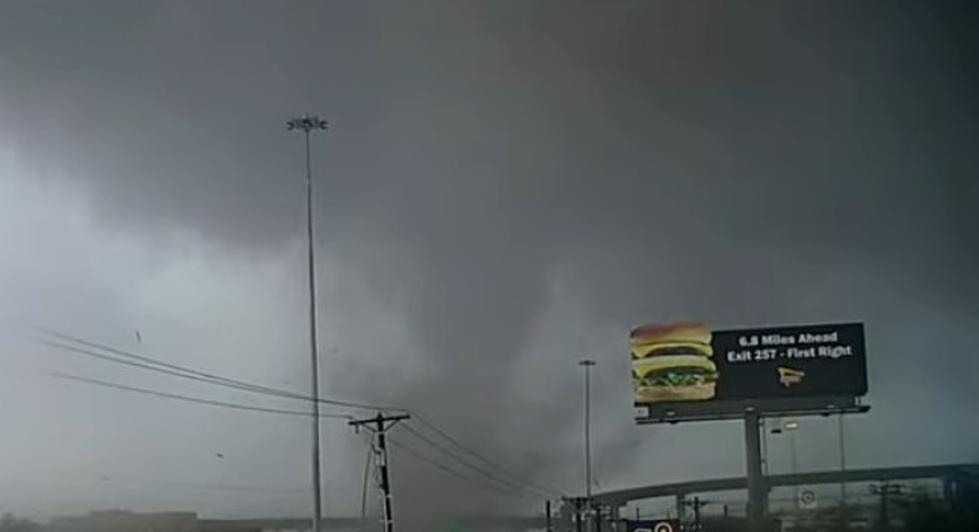 Confirmed Tornado Touched Down Near Kalahari Resort in Round Rock
KXAN Youtube
A tornado has touched down in the City of Round Rock, near the new Kalahari Waterpark.  As first reported by KXAN in Austin, you can see the reaction of the weatherman as he gets news of the tornado touching down.  The exact location of the twister was where Interstate Highway 35 meets State Highway 45.  This happened during rush hour as you can see brake lights from the cars approaching the tornado on IH-35.  KVUE caught the large tornado on a tower camera as it passed near the Kalahari Resort. SEE THE FOOTAGE BELOW from two different angles!

The message from the weatherman: TAKE THESE TORNADO WARNINGS SERIOUSLY!
WHAT DOES A TORNADO WARNING MEAN?
A tornado has been sighted or indicated by weather radar. There is imminent danger to life and property. Move to an interior room on the lowest floor of a sturdy building. Avoid windows. If in a mobile home, a vehicle, or outdoors, move to the closest substantial shelter and protect yourself from flying debris. TAKE ACTION IMMEDIATELY! 
WHAT IS A TORNADO WATCH?
Tornadoes are possible in and near the watch area. Review and discuss your emergency plans and check supplies and your safe room. Be ready to act quickly if a warning is issued or you suspect a tornado is approaching. BE PREPARED!
There is a chance for Severe weather in the Crossroads tonight starting around 9 and continuing until around 6 o'clock in the morning.  Keep it tuned in to hear breaking NOAA weather alerts, in real time, as they happen.
BE SURE YOU ARE PREPARED FOR HURRICANE SEASON!
Hurricane Preparedness
KEEP READING: Get answers to 51 of the most frequently asked weather questions...