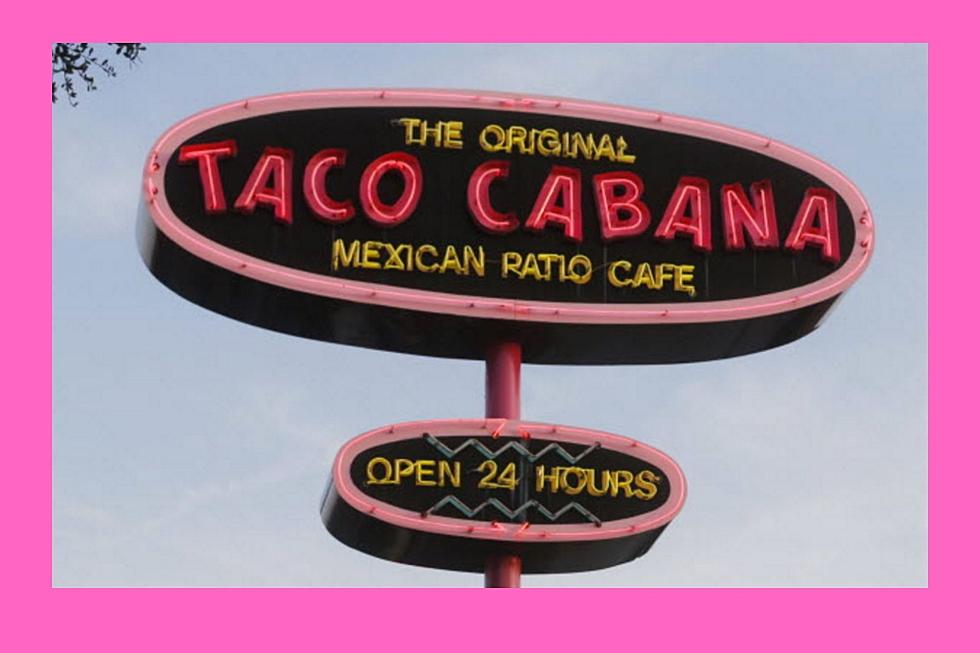 California Based Company to Take Over Taco Cabana
J.Padierna.TSM
WHAT'S GOING ON HERE?
First, a Chicago-based company takes over Whataburger and now a California company will take over Taco Cabana.  What's next? In and Out will take over as the official hamburger of Texas! YEA! THAT WILL NEVER HAPPEN! I even apologize for even typing it.
ONE THING I MISS...
One thing I miss doing on Saturday morning is heading down to the Taco Cabana(currently Jason's Deli) and enjoying an awesome breakfast with those fluffy hot tortillas. It was also a great spot for the 'after club' crowd. I wish it was still here and I am sure I am not the only one!  My family still enjoys Taco Cabana during our extended out-of-town visits. Have you ever tried Las Palapas or Taco Palenque? These are also great late-night Mexican restaurant spots in San Antonio.
THE NEW COMPANY:
As reported by WOAI in San Antonio, The Fiesta Restaurant Group, which owns Taco Cabana and Pollo Tropical, announced Thursday, they will sell TC to YTC Enterprises, is an affiliate of Yadav Enterprises, Inc. YTC operates nearly 400 restaurants throughout Northern California, Texas, and 16 other states. YTC Enterprises is the largest Jack in the Box franchisee, one of the largest Denny's franchisees, the largest TGI Friday's franchisee, and a significant investor in the ownership group of TGI. With this being said, here is my message to YTC, 'leave the San Antonio vibe of Taco Cabana alone!'
In Your Words What Downtown Needs Next
LESSER KNOWN TEXAS TRAFFIC LAWS
20 Words and Phrases That Are So 2020
CHECK IT OUT: These words were born in the '80s