George Strait, 'Give It All We Got Tonight' – Lyrics Uncovered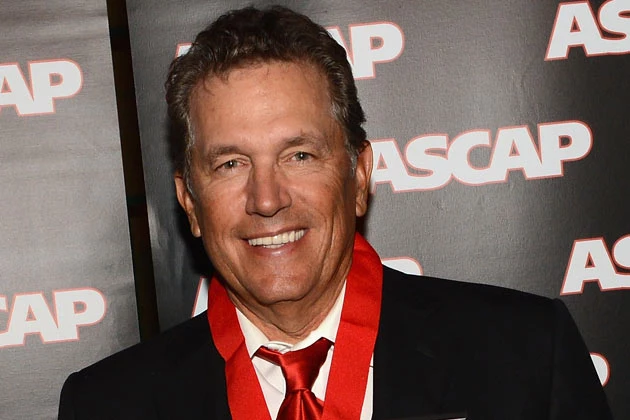 The writer's behind George Strait's 'Give It All We Got Tonight' lyrics proved that hits can come from just about anywhere. Phil O'Donnell, Mark Bright and Tim James knocked out the tune, which is now a hit for the King of Country, over multiple writing sessions.
"It all started with a groove and guitar riff intro noodle lick," O'Donnell explains to Taste of Country "That all got piled onto Mark and Tim's melody and phrasing, and we were off to a great start."
"Phil immediately said this song needs to talk about sexual stuff like two lovers in a car," adds Bright of penning Strait's 'Give It All We Got Tonight' lyrics. "So he started singing what became the first two lines of the first verse. Phil has this kind of phrasing and lyric sense that's just crazy good."
"Summer honeysuckle / Leaking through a rolled down window / We both know when that seat lays back / Anything can happen / So imagine it'll never end / Just close your eyes and you can see that we are where we're meant to be," they wrote in the song's second verse.
"We got the second verse ironed out pretty quickly, and Tim's eyes started sparking at that point," notes Bright with a grin. "Then he came up with the chorus lyrics. He and Phil are brilliant together… just unbelievable, really. I'm sitting there like a dumb school boy! The lyrics he and Tim were writing worked perfectly for the song."
"Baby fall into my kiss / It should just happen like this / Trust it so much that there's no one else but us and / This moment that says it's so right / That's all we have in this life
Drink up this love, c'mon, give it all we got tonight / Give it all we got tonight," they wrote in the 'Give It All We Got Tonight' chorus lyrics.
"The song was 85 percent done before we bumped into the title on the second
day that we worked on it," recalls O'Donnell. "We kept beating on it, adding to it, editing it, juggling it, changing it and kept on juggling lines, right up until the day before George cut the song."
"And the rest," Bright adds, beaming, "as they say, is… an incredible blessing!"
More Lyrics Uncovered: Cruise Lyrics | Southern Comfort Zone Lyrics | Creepin' Lyrics | The Only Way I Know Lyrics | Over You Lyrics | Begin Again Lyrics | Tip It on Back Lyrics | You Don't Know Her Like I Do Lyrics
Source:
George Strait, 'Give It All We Got Tonight' – Lyrics Uncovered