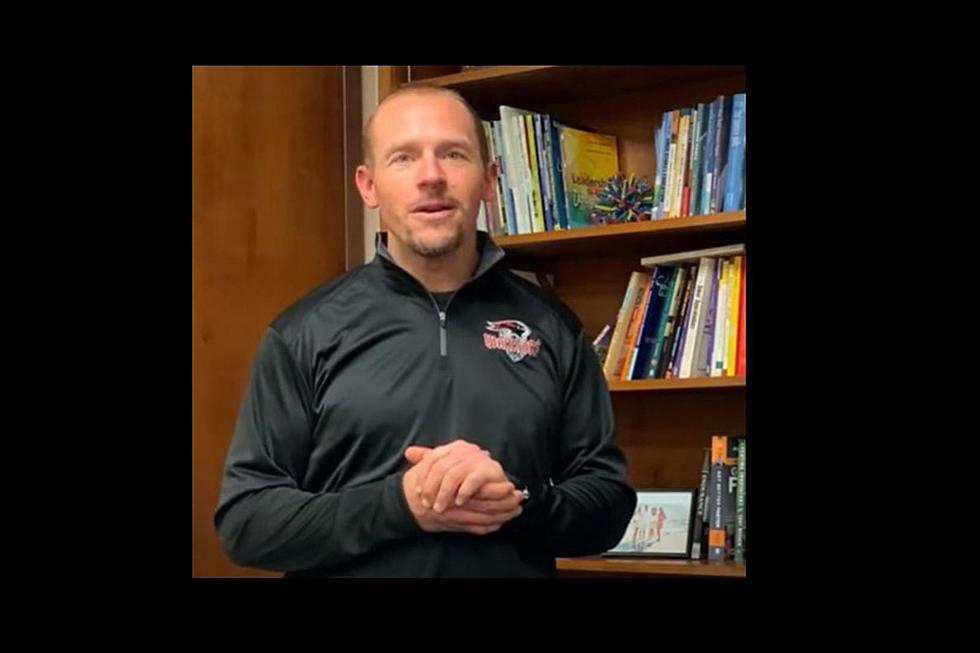 VISD Superintendent Dr. Shepherd Answers Pressing Questions
Photo/VISD Youtube
VISD Superintendent Dr. Quintin Shepherd answers our most pressing questions.
First and foremost, we'd like to thank Dr. Shepherd for always taking time out of his busy schedule to visit with our listeners on the Victoria Report, Townsquare Extra segment which airs on all four of Townsquare Media stations Sunday mornings, beginning at 6:30 am. His candor is part of his policy to off our community what he has called, "radical transparency."
Stroman Middle School is temporarily closed, a week before school starts.
Outside of mask mandates and new highs in COVID cases, which we will cover in a minute, one of the most pressing questions came from the community when we learned earlier this week that due to the discovery of ' organic material," Stroman Middle School has been closed just days before school started.
" We hired an independent environmental air quality contractor and assessed that in order to keep teachers and students safe, we needed to relocate them to a temporary facility while we review the final report and estimate. Dr. Shepherd offers that as of Thursday, August 12th, the report and estimate are not in yet. Therefore, Stroman Middle Schoolers will be relocated to Liberty Academy. " It's not a long-term solution," Dr. Sheperd advises and offered later that UHV and VC have reached out if we " get into a bind." He offers that it will depend on the remediations as to how the VISD board and the Task Force will move forward.
You can read about the VISD Task Force in the button below.
What about masks?
Dr. Shepherd offers his thoughts on masks for the 2021 school year, advising that " We have heard you," when it comes to parent's and community members' thoughts on the matter. " I'm back to wearing a mask," Dr. Shepherd offers first. He then goes on the offer that he recognizes the need to take responsibility for the safety of students and that masks are "strongly encouraged," and that masks will be available to students who choose to use them.
What about other ISDs in Texas mandating masks against the Governor's orders?
In regards to the legal battle and expenses that will likely occur between those ISD's and the Governor, Dr. Shepherd shares, " It's not the best use of our taxpayer's dollars," making a good point later that as an example we as a community can't just decide to change the state speed limit and therefore can't just " trump the order of the Governor" on the mask policy.
What about distance learning in 2021?
Dr. Shepherd advises that the TEA or Texas Education Agency sets the guidance on the matter and offers that, " The new guidance prohibits remote learning for 2021." 
Dr. Shepherd goes on to offer that the TEA is offering that students who test positive for COVID will be given "20 days total of excused absences for the school year."
What if we have more questions?
Dr. Shepherd offers that VISD staff are always available and suggests contacting staff via the new website portal "Let's Talk"  which you can view here.
Lastly, Dr. Shepherd advises that, as we've clearly seen in the last 18 months, "Things can evolve rather quickly. We will stay on top of it."
We thank him, the administration, and all of the staff and volunteers for their efforts.
Here are some of the most recent videos created by VISD on Youtube to keep the community informed.
VISD starts its school year, Wednesday, August, 18th 2021.
Check these pics! Back to School Celebration Like NO OTHER!
LOOK: What major laws were passed the year you were born?
Data for this list was acquired from trusted online sources and news outlets. Read on to discover what major law was passed the year you were born and learn its name, the vote count (where relevant), and its impact and significance.
KEEP READING: Here are the most popular baby names in every state
Using March 2019 data from the
Social Security Administration
,
Stacker
compiled a list of the most popular names in each of the 50 states and Washington D.C., according to their 2018 SSA rankings. The top five boy names and top five girl names are listed for each state, as well as the number of babies born in 2018 with that name. Historically common names like Michael only made the top five in three states, while the less common name Harper ranks in the top five for 22 states.
Curious what names are trending in your home state? Keep reading to see if your name made the top five -- or to find inspiration for naming your baby.