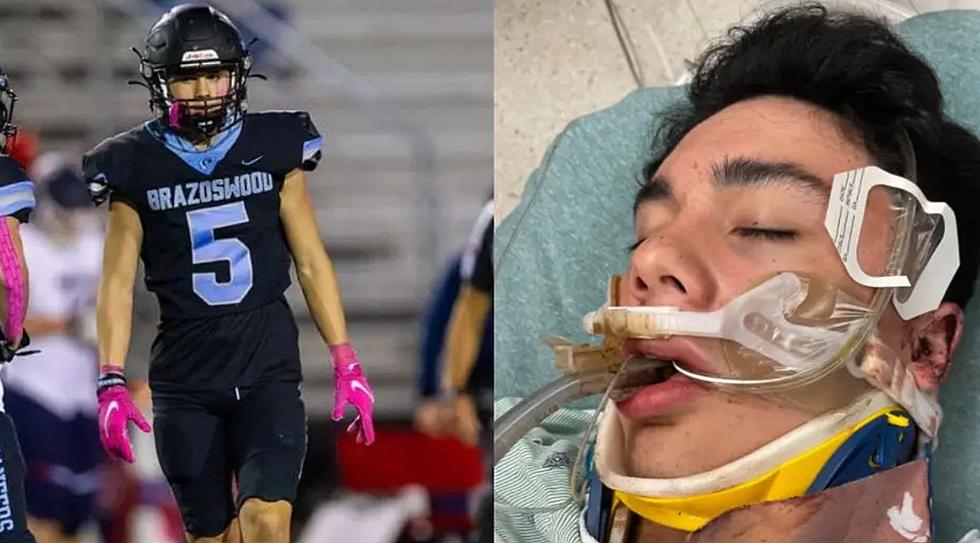 Viscously Attacked Texas Teen's Family Is Now Suing for Millions
/Hagan/Youtube
A Texas teen was viciously attacked by fellow students he considered friends, now his family is suing all parties involved for damages.
16-year-old Texas teen Cole Hagan had no idea what was going on behind the scenes when he was intentionally lured outside of a party he was attending on December 3rd.
Moments later, he was left in the street fighting for his life after being viciously attacked by a group of boys he knew, maybe ever some Cole considered friends.
Blunt force trauma left Cole on a ventilator.
Cole, a promising middle linebacker for his high school football team at Brazoswood High School was rushed to the hospital. Doctors offered that "blunt force trauma to the back of the head" was evident as Cole was put on a ventilator.
Click2 Houston covered the story on Youtube.
Speculation surfaced that the attack might have been over a female classmate.
Several arrests were made and Cole's family is taking the matter to court, to the tune of $50 million dollars.
Cole's family is suing over a dozen students and their parents for a total of $50 million dollars, starting with the students that were directly involved in the unfair and premeditated fight as well as those that knew the fight was going to happen and said nothing. The Hagan family is also suing the students and families of the students who lured Cole outside to the fight as well.
How is Cole doing now?
According to a recent report from Insider, Cole is slowly recovering and got to spend Christmas with family at his home but he continues to be in outpatient rehab for speech, physical, and occupational therapy.
30 famous people you might not know were college athletes
Stacker
dug deep to find 30 celebrities who were previously college athletes. There are musicians, politicians, actors, writers, and reality TV stars. For some, an athletic career was a real, promising possibility that ultimately faded away due to injury or an alternate calling. Others scrapped their way onto a team and simply played for fun and the love of the sport. Read on to find out if your favorite actor, singer, or politician once sported a university jersey.