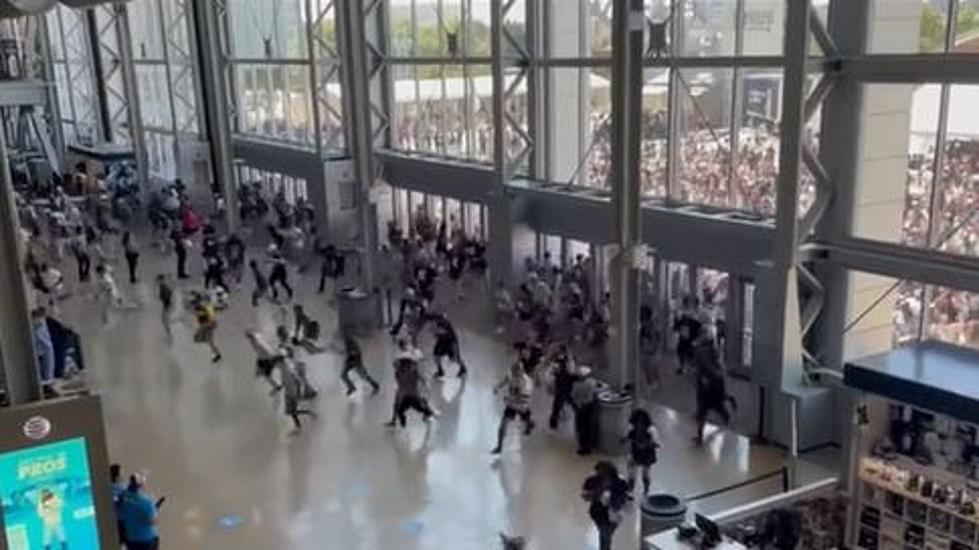 [VIDEO] This is What Happens When the Doors Open at Jerry World
blechaerreport TikTok
Dallas Cowboys fans are definitely on another level.  You can see how crazy it gets when the doors open at AT&T stadium! The reason these fans are running is because they are in general admission and trying to get a good view. This video footage was from the home-opener. However, this is how it is every game!
---
---
HOW ABOUT THEM HOUSTON ASTROS:
The Houston Astros are officially in the playoffs!
What a great time to look at some of your favorite Astros Baseball Players before they were superstars with their time with the Astros double-A affiliate Corpus Christi Hooks. I have also included one of Justin Verlander's from his days with the Detroit Tigers double-A affiliate, Erie Seawolves! Have you ever been to Whataburger Field in Corpus Christi? This is why I go to minor-league baseball games. You never know what future superstars are taking the field. Thanks to the CC Hooks Facebook page for posting these awesome photos! The Astros will take on the Seattle Marines in the American League Divisional Round in the best-of-five series. Take a look at the schedule below.
Check out the babyfaces of Altuve, Bregman, Valdez, Tucker, McCuller's Jr., and also a baby-face Justin Verlander. 
Here is one of Justin Verlander from the Detroit Double-A Affiliate, Erie Seawolves
YORDAN ALVAREZ
A YOUNG JOSE ALTUVE:
ALEX BREGMAN

FRAMBER VALDEZ 
KYLE TUCKER
LANCE MCCULLERS JR
MATTRESS MACK IS HOUSTON:
Mack's status has recently elevated after a Philadelphia Phillies fan started talking trash about the Houston Astros! Mack did not back down, he had his Houston Astros back. The way he handled that situation has given him an iconic status in H-Town and has also brought us some epic memes as well. It's only fitting that he throws out the first pitch of game 6 of the World Series. If you haven't seen the viral video of Mack, click here. You will hear some strong language. Mack will throw out the first pitch at game 6. George Strait will call 'play ball.' THIS IS TEXAS!
MORE: See 30 toys that every '90s kid wanted