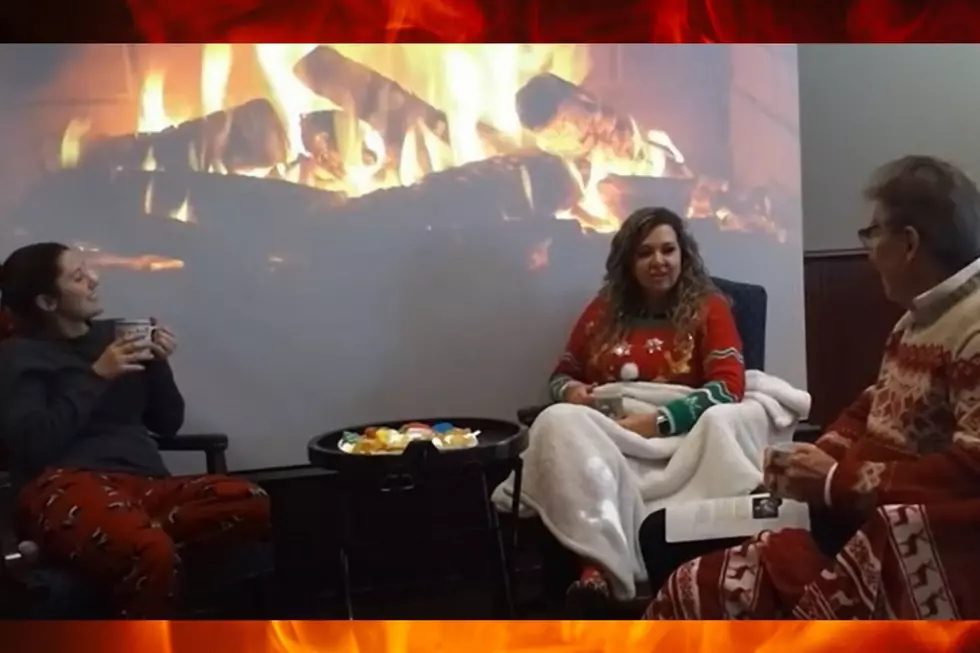 Victoria's Gulf Bend Center's First Fireside Chat
Photo Courtesy of VGBC/ YouTube
It's such an awesome concept, a fireside chat we can all be a part of from Gulf Bend Center on Youtube featuring Chief Clinical Officer, Lane Johnson, as he welcomes you to join him along with Bethaney Myers Coordinator for Learning and Development and Tracy Chase, Director of Behavioral Health as they focus on ways to de-stress and stay positive during the pandemic holiday "by the fireside".
Welcome to Gulf Bend Center's FIRST and we hope first of MANY, fireside chats!
Lane Johnson immediately offers a timely and pointed suggestion, instead of focusing on the stress of the holiday during the pandemic, he asks us all to consider the answer to this question instead, " What are you looking forward to this holiday?
Enter your number to get our free mobile app
You can watch the fireside chat below or on the Gulf Bend Center YouTube page here.
Focusing on the positive is a very therapeutic way to change not just your mindset but the energy in the room, in the house, in the office.
So, we ask, What are you looking forward to this holiday season?
Time off with family and friends? A chance to relax at home? Spending time with your children without having to help with homework? These are just a few of the things the trio of hosts offer as their personal suggestions for what they are looking forward to most during the holiday.
Be a part of this honest conversation by watching Gulf Bend's first fireside chat in its entirety. Share it with friends and family.
This pandemic holiday can be stressful, but you are not alone!
If you would like more information you can contact Gulf Bend Center at (361)575-0611 or peruse their website here. They even have excellent tips on their home page that covers topics like 'Talking to your children about COVID' and much more.
Here is a gallery of how to bring some joy to your neighborhood during the pandemic holiday as well.
KEEP READING: Creative Ways to Bring Joy to Your Neighborhood While Social Distancing