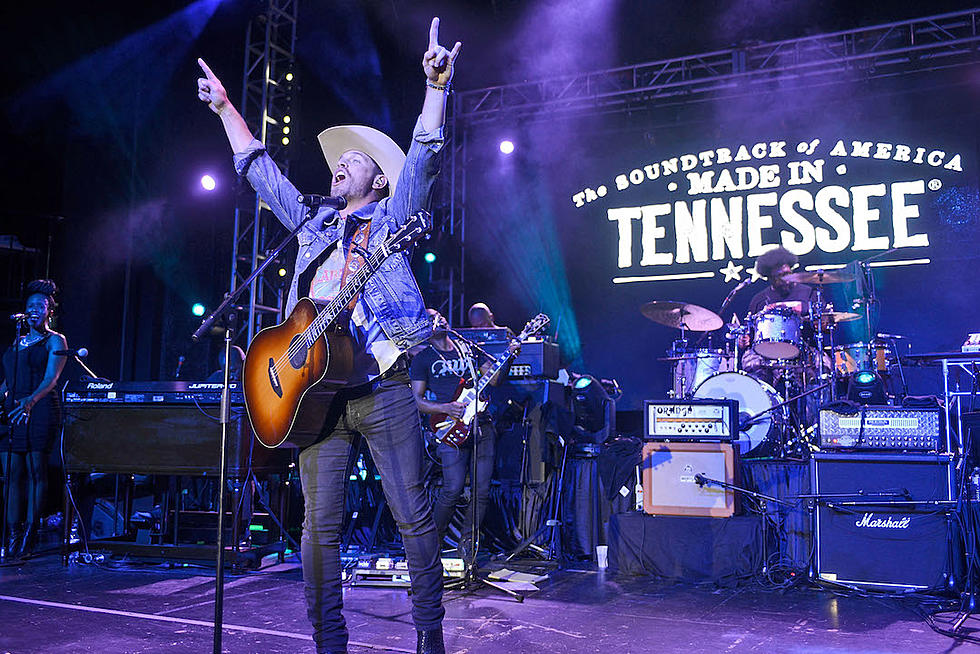 The Boot News Roundup: Dustin Lynch Scores First No. 1 as Songwriter + More
Getty Images
Welcome to The Boot's News Roundup, a morning rundown of the news country music fans need to know. Read on to learn more about the latest goings-on in the country, Americana, bluegrass and folk genres.
Dustin Lynch's "Good Girl" has become the country star's sixth No. 1 song. According to a press release, the song is Lynch's first No. 1 as a songwriter, and has been streamed more than 47 million times. "I've never started the year with a No. 1 song, and I've got to say, this feels really good," Lynch says in a statement. "I moved to town with the dream of writing songs and singing onstage, and finally, the stars aligned, and everything worked out." In the coming months, Lynch is set to head out on tour alongside headliner Thomas Rhett, and has plans to announce new music.
Now in its 32nd year, the Old Settler's Music Festival has announced that Brandi Carlile and Jason Isbell and the 400 Unit will headline in 2019. Isbell is set to perform on April 12, while Carlile will perform on April 13. Amanda Shires, Robert Ellis, Hayes Carll, Paul Cauthen, Shinyribs and more are also set to perform at the festival, held in Tilmon, Texas (near Austin) on April 11-14. Tickets for the fest are currently on sale now via its website.
This spring, husband-and-wife Americana duo Shovels & Rope will release a brand-new album. Titled By Blood, the 10-track effort takes inspiration from Cary Ann Hearst and Michael Trent's familial bond, and its title is intended to serve as a "message to their young daughter about the unbreakable union of family." The album was recorded in the duo's home studio, and features Shovels & Rope's characteristic emotional vulnerability. By Blood is set for release on April 12.
Americana artist Aaron Lee Tasjan is headed out on tour in 2019, following the release of his third album, Karma for Cheap, in late 2018. Tasjan's trek kicks off at the 30A Songwriters Fest in Santa Rosa Beach, Fla., and will make stops across Europe before he returns to the U.S. to play a seven-show run opening for Cheap Trick. After that, he'll hit venues in North Carolina, Alabama, Virginia and more states before concluding in Atlanta, Ga., on April 19. Fans can find out more about tickets at AaronLeeTasjan.com.
In 2019, Americana duo the Cactus Blossoms will head out on a headlining tour in support of their forthcoming album, Easy Way, set for release on March 1. The tour kicks off on Jan. 21 in St. Paul, Minn., and will make stops in Iowa, Illinois, Pennsylvania, New York, Canada and Michigan before concluding on April 19 in Milwaukee, Wis. Fans can score tickets to the tour and learn more at the band's website.