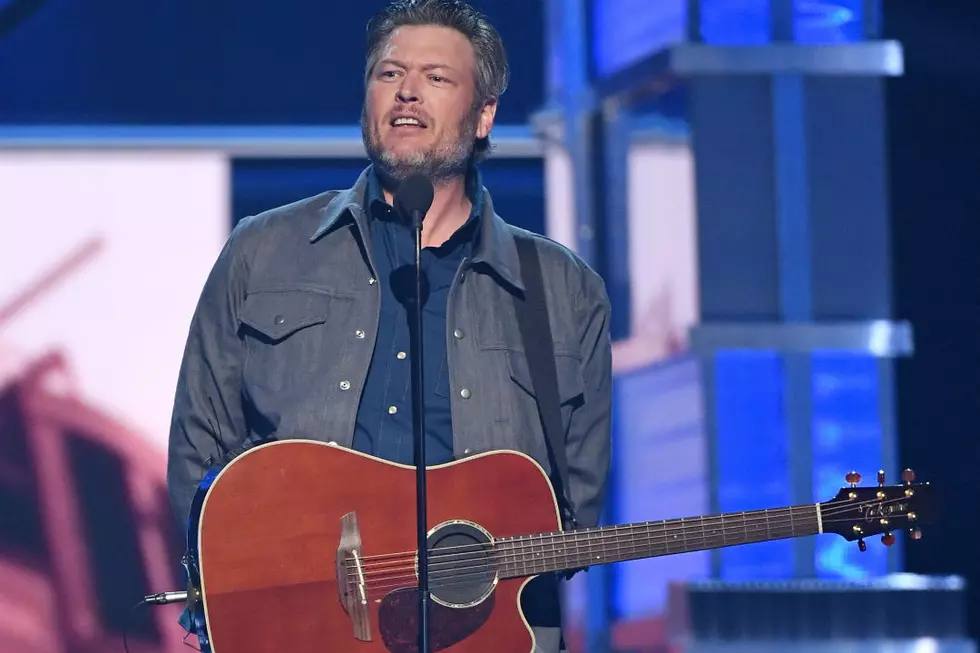 The Boot News Roundup: Blake Shelton Playing Billy Bob's Texas Pop-Up Show + More
Getty Images
Welcome to The Boot's News Roundup, a morning rundown of the news country music fans need to know. Read on to learn more about the latest goings-on in the country, Americana, bluegrass and folk genres.
Blake Shelton has announced a surprise pop-up show at Billy Bob's Texas, located in Fort Worth, set for Thursday (Sept. 20). Fans can line up for wristbands for the 21-and-up concert beginning at 10AM CT that morning; the show is first come, first served, with doors opening at 5:30PM local time. Shelton has been filming The Voice and last toured in mid-February-mid-March, on his Country Music Freaks Tour.
On Monday (Sept. 24), Faith Hill will headline a voter registration rally in Nashville for When We All Vote, a non-profit organization that encourages eligible voters from all political parties to register to vote. The event, which is free and open to the public, will take place at Marathon Music Works at 5PM; it's part of the organization's Week of Action (Sept. 22-29), an effort to engage voters. Hill and husband Tim McGraw previously appeared in a video for the organization.
Jason Aldean's annual Concert for the Cure in support of the Susan G. Komen Foundation will take place in Nashville in 2018, at has recently opened Jason Aldean's Kitchen + Rooftop Bar. The show, set for Oct. 3, will include a performance from Aldean, as well as a three-course meal; proceeds will benefit Susan G. Komen's Central Tennessee chapter. Tickets for the event are available now, for $100.
Justin Moore is headlining the #MSDCOUNTRYSTRONG concert in Boca Raton, Fla., on Friday (Sept. 21), and he's using a livestream of the concert to help raise even more money for the cause. The show, which will take place at the FAU Kaye Auditorium, benefits the Marjory Stoneman Douglas High School's MSD Fund, which is currently raising money to build both a memorial to the victims of the Feb. 14 shooting at the school and a concession stand in memory of athletic director Chris Hixon, who was killed in the tragedy. Fans can gain access to the livestream at MSDCountryStrong.com for a minimum $10 donation; the deadline to register for access is Wednesday (Sept. 19). Tickets for the show, for those who want to be there in person, are also available.