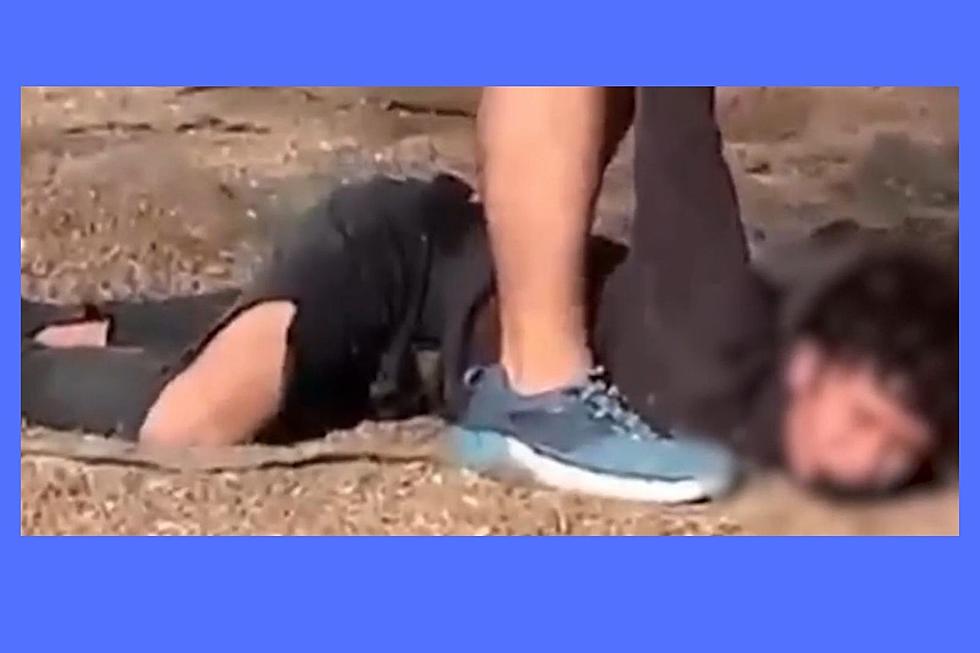 Texas Viral Video: Is There A Proper Way To Restrain Fighting Kids
KTSM/9 Facebook
A video from El Paso has gone viral and we need your thoughts on this.
In the following Texas viral video, an El Paso man is seen restraining a student who according to reports had just been in a fight on the Hank High School, El Paso campus.
The fight was being recorded, but in this instance, someone kept their phones rolling and captured what some El Paso families are calling "excessive restraint" when they saw the video of the man restraining just one of the two 14-year-olds who had been fighting. In the video, the man is seen leading the teen somewhere when the teen then attempted to escape. At that point, the man gets him to the ground to restrain him.
This video reminds me to wonder if high school fights are becoming more common
It seems, courtesy of social media, that more and more fights are occurring on school campuses and sadly some of the fights have lead to the deaths of some of those students.
According to the National Center for Education," The percentage of students in grades 9–12 who reported having been in a physical fight anywhere during the previous 12 months was lower in 2019 than in 2009 at 22 vs. 31 percent.
When is the right time to restrain a child?
An article from Advancement Courses which you can read here, offers that adults should not get physically involved.
It's a catch 22. If you don't intervene, a child could get hurt, if you do intervene you could make yourself liable.
Unfortunately in the video above, we do not know the entire circumstances such as how the fight started and more importantly if the man in the video is a teacher for Hanks High School in El Campo.
Let us know your thoughts via the station apps.
Did this man use excessive restaining? 
JP'S FAVORITE THRILL RIDES
Crossroads Dias De Los Muertos Celebration