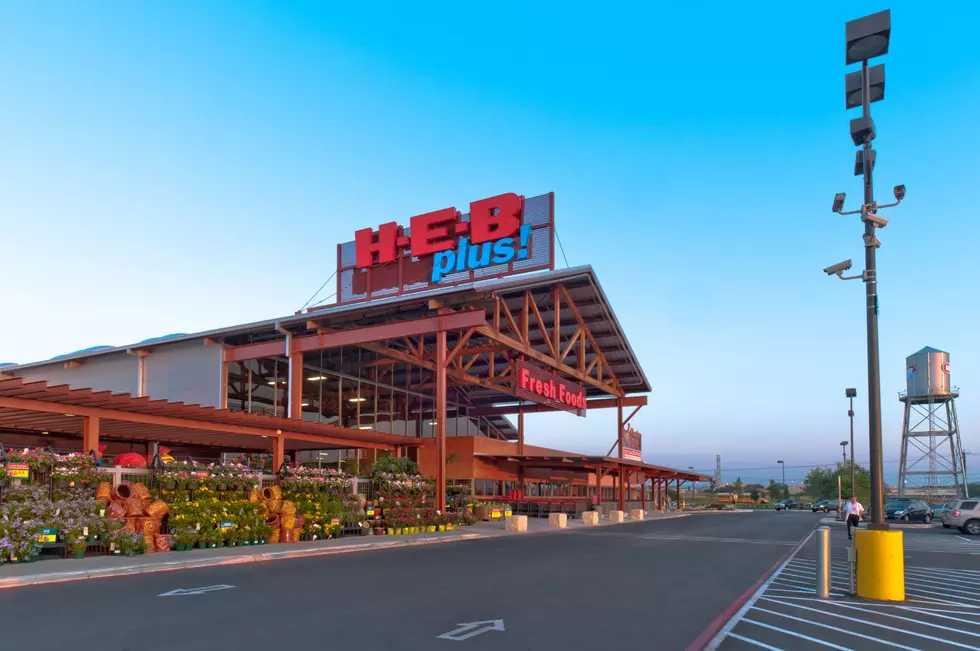 HEB Makes One Million Dollar Donation to Texas Food Banks
Photo Courtesy of H-E-B
HEB fuels Texas; they consistently, time after time, have our backs. Honestly, it's what makes Texas so darn GREAT.
Well, they've done it again. HEB stepped up after last week's insane snow [event/extravaganza/storm/absolute disaster?] The grocery store announced Wednesday that they are donating 1 million dollars to Texas food banks. This comes at a much-needed time as the state fights to recover from the deadly winter storm that recently occurred. From power outages to the abrupt stoppage of water supply, the residents are getting some much-needed support.
Winell Herron, HEB Group Vice President of Public Affairs, Diversity and Environmental Affairs, told the community, "As we emerge from the bitter cold, these donations come at a critical time to help our fellow Texans get back on their feet."
The million-dollar donation will directly support 18 local food banks across Texas that are directly affiliated with Feeding Texas, a member of Feeding America, one of the nation's leading domestic hunger-relief organizations.
So far, according to their press release, HEB has delivered 23 truckloads of food and nearly $100,000 in Meal Simple meals to food banks and ten truckloads of water to local food banks. HEB is also working with its suppliers, and thanks to a commitment with Zen Water and Proud Source Water, there will be a donation of more than 725,000 bottles of water to Texas food banks.
HEB really does go well beyond the limits and looks out for its state; as Herron said, "HEB is here for Texas, and we will do everything we can to support those in need across our great state."
HEB is all about giving back and helping out their local Texans. They are extending that very spirit to the residents themselves. Soon, they will be launching an online campaign and in stores across the state. Customers will be able to contribute monetary donations at the register in either $1, $3, or $5 amounts or by visiting their site HERE. All the funds raised will aid Texas food banks affiliated with Feeding Texas.
The huge helping hand HEB has extended to residents in Texas has even been brought into the national spotlight. Ellen DeGeneres talked about HEB's commitment to helping Texans and their generous million-dollar donation; you can read more about it HERE.
LOOK: 'Muppets' Artist's Magical Woodland Home Could Be Yours