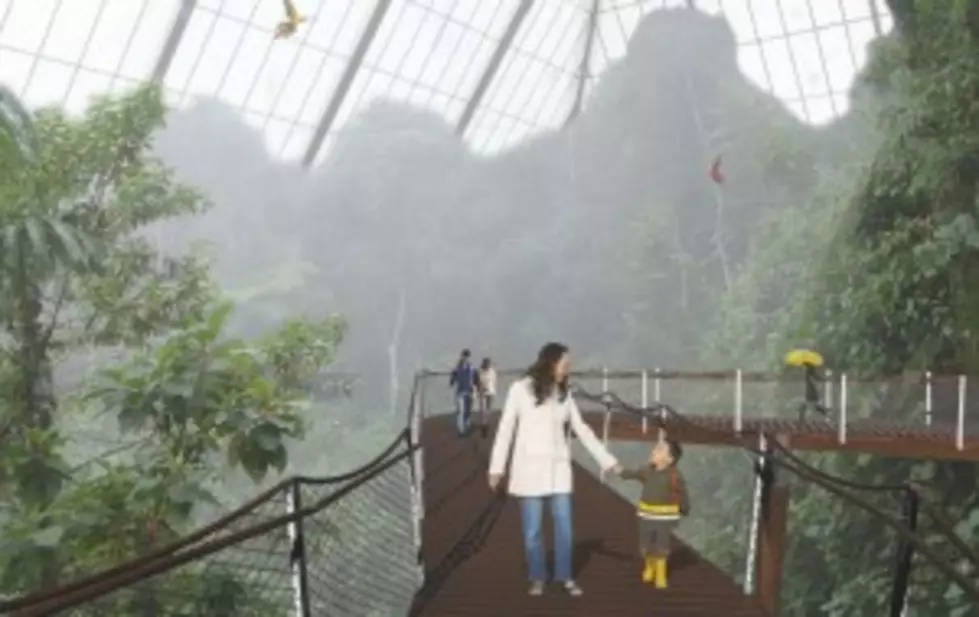 Have You Ever Been To Moody Gardens?
If you have never been to experience Moody Gardens, your missing out on a lot of fun. Make plans sometime this year to enjoy a relaxing weekend at Moody Gardens on Galveston Island.
Moody Gardens has entered the final phase of a $25 million enhancement project that will include a complete redesign of its popular Rainforest Pyramid, providing guests with a unique two-level experience that allows them to explore the rainforests of the world from both the ground and the sky. The newly enhanced attraction, to be unveiled in May 2011, will also include exciting new exhibits as well as more than 1,000 exotic plants and animals.
They also have an aquarium pyramid with 1.5 million gallons of water and more than 10,000 marine animals, a Discovery Museum, A 4-D special FX Theater, a 3-D Theater, a Ridefilm Theater, Colonel Paddlewheel Boat, Dora and Diego's 4-D Adventure, and a beach.
The beach is known as Palm Beach located in Moody Gardens and it sure is nice during the warmer months of the year. If you have kids this is a must see area of Moody Gardens. It features a huge area for kids to play with water cannons and even has a gigantic water slide. This year they are going to be adding a wave pool and a lazy river. I don't know about you but nothing beats a lazy river, it's so relaxing and certainly a nice feature to add for you to enjoy while your kids are swimming in the huge pool at Palm Beach.
I actually went last year and it was one of the best times I've had in awhile. I stayed at Moody Gardens Hotel which was absolutely beautiful, they had an indoor and outdoor pool, and even an ice skating rink! Moody Gardens is the only place I know of where you can ice skate in July.
Make plans this year to go and visit, you surely don't want to miss the new boardwalk in the Rainforest Pyramid, the wavepool and lazy river, plus so many activities for the kids. It's not just for the kids though, they have something for all ages.
VIPS enter to win a 4pack of tickets to Moody Gardens on the contest page. This package includes tickets to the Aquarium Pyramid, 3D, 4D Special FX Theatre, Colonel Paddlewheel Boat, Discovery Pyramid, and Ridefilm Theater.
For more information about Moody Gardens, you can click here.