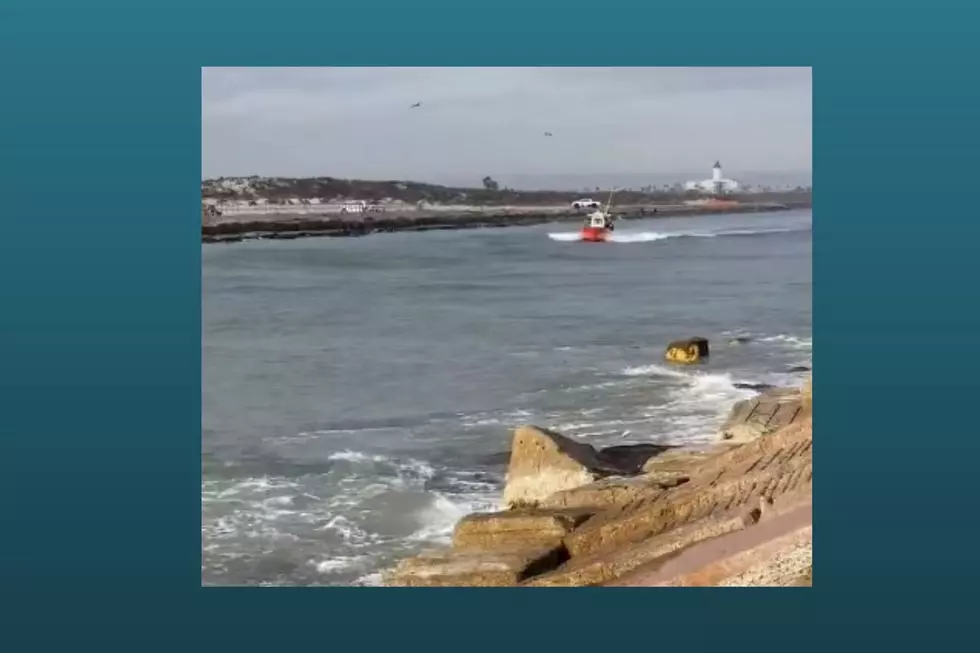 Dramatic Water Rescue in Nueces County Today
Nueces County/Facebook
With the cold weather and rough waters, this morning wasn't ideal for boat travel, as a group of passengers, which included two children, who were rescued by Nueces County ESD this morning after their boat overturned can attest to this.
Enter your number to get our free mobile app
You can watch as the rescue boat, ESD2 # 91 take off through the jetty in order to assist in the rescue of the family earlier this morning.
The boat overturned near Packery Channel and the children and adults had been in the cold waters for an unknown amount of time, officials said according to the Nueces County Facebook post. 
Nueces County ESD 2 is located in the City of Corpus Christi, Nueces County, Texas. They provide fire and rescue services to the City of Corpus Christi, out of City Limits, Padre Island National Seashore, and unprotected areas of Kleberg and Nueces Counties. The department protects a resident population of over 36,000 and covers urban, suburban, and rural areas encompassing 80 square miles.
At 10:45 this morning the Nueces County ESD updated its Facebook page to add, "Teamwork was on its finest display today! A coordinated effort by the personnel of Nueces County ESD #2, Corpus Christi Fire Department, andU.S. Coast Guard Sector / Air Station Corpus Christi led to the safe rescue of several adults and children from capsized vessel several miles in the Gulf. Outstanding work by all parties."
This is an ongoing investigation, with more details to follow.
Thank you to all who choose to serve their community as first responders. 
LOOK: 100 years of American military history